UK GI chief insists £6m strengthening was a one-off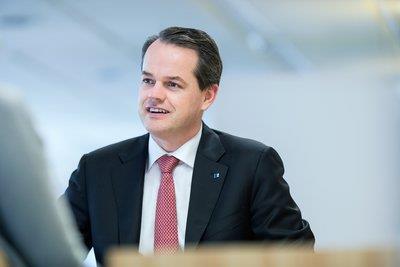 The slide of Aviva's UK personal motor book into underwriting loss was caused by reserve strengthening and the cost of growth in the direct channel, according to UK and Ireland general insurance chief executive Maurice Tulloch.
But he added that the reserve strengthening was a one-off and related to specific large claims. He told Insurance Times: "I'm not really concerned – that's not a trend."
Aviva reported a loss-making UK personal motor combined operating ratio (COR) of 101% in the first half of 2015, 6 percentage points worse than the profitable 95% it reported in last year's first half.
It was the only part of Aviva's book to report an underwriting loss in the first half.
Tulloch said that 3.5 points of the 6-point slide was caused by £6m of reserve strengthening in personal motor, which compared with an £11m reserve release in last year's first half.
The remainder was down to the cost of growth in Aviva's direct personal motor businesses – Aviva Direct and Quotemehappy.com. The businesses attracted 106,000 new customers, which accounted for almost all of the 10% growth in personal motor in the first half.
Tulloch said: "When you grow by that much in a half you are going to get a bit of new business strain."
Positive on motor
Despite the reserve strengthening, Tulloch sounded a cautiously positive note about the direction of rate increases in personal motor.
He said: "For probably the first time, the headwinds and tailwinds are slightly more balanced in personal motor, and we are starting to see that the bottom has likely been reached and that moderate price increases are coming through."
While personal motor suffered in the first half, the rest of Aviva's UK general insurance business made an underwriting profit, resulting in a COR of 93.2%. The personal lines reserve hikes were more than offset by higher releases in commercial lines, which meant the business overall released £3m of prior-year reserves.
Staying disciplined
The company also managed to grow modestly, boosting net written premiums by 0.8%. Tulloch hailed the growth, but stressed that Aviva would remain disciplined and would shift away from business that does not meet its targets.
Tulloch said: "We will be efficient on how we deploy capital, where we deploy capital and have the discipline and techniques to quickly move in and out of lines as we think that they offer better or worse returns on that capital."