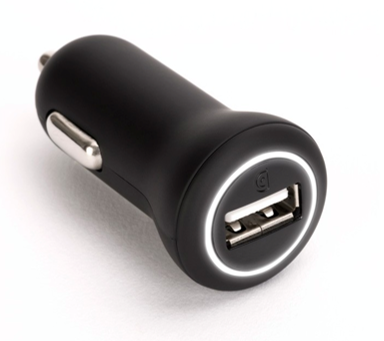 Telematics provider Wunelli has launched a user-installable telematics device that plugs into a car's 12-volt cigarette lighter socket.
Wunelli said the device is around 15% of the cost of a traditional hard-wired telematics device, but offers similar levels of accuracy and data quality.
The company claimed that the new device will help bring telematics to the mass market. Telematics has so far had most success in the young driver market, where premiums are relatively high and so can easily cover the cost of installing a traditional telematics device.
Wunelli said that their new device's crash detection features will help prove the circumstances of a claim. The device can also be used as a mobile phone charger. Therefore, Wunelli said, insurers will be able to offer cllients benefits over and above the insurance cover.
Wunelli vice-president Selim Cavanagh said: "12V is a game-changer for telematics insurance, providing a solution to many of the obstacles which have prevented mass market adoption. For the first time, insurers have a low-cost data collection option, with the high level of trip coverage and breadth of data they have come to expect from a hard-wired device.
"Additionally, their customers benefit from the charging capabilities of the device and crash reporting, without having to have a black box fitted."
He added: "We are really proud of this development and will continue to push the boundaries in telematics insurance to give insurers and brokers the tools they need to operate in this market."
The device pairs with the policyholder's smartphone and communicates over Bluetooth with the associated smartphone app to record driving behaviour data.
Wunelli said it can collect more trips and more data elements per trip than an app-only solution due to its integrated 2-in-1 motion sensors for crash filtering and reporting, accelerometer to evaluate speed, gyroscope to detect orientation of the device, and rechargeable super capacitor for ignition logging and device tampering detection.