Insurer has been investing time in improving ZTrade's technical capabilities
Brokers can now get indicative price quotes in under a minute
Zurich says it is converting a third of business it puts through the platform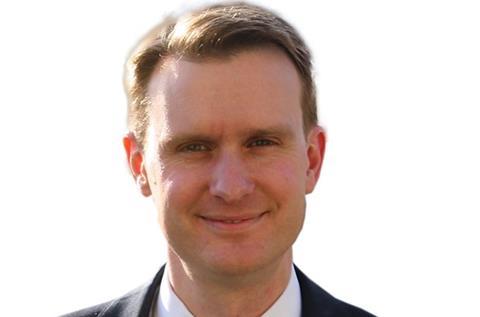 Zurich says it is meeting targets for its e-trade platform ZTrade as it makes changes to iron out "kinks" in the system.
When ZTrade was launched in July 2014 the insurer said it was part of the insurer's plan to become a top-three SME insurer by 2019.
But following its launch the platform experienced some "teething problems".
Since then commercial broking managing director Richard Coleman said that the insurer had been investing a lot of time in improving the platform's technical capabilities.
One of the main improvements that brokers are seeing is that they are able to get an indicative price quote in under 60 seconds.
Coleman said: "That was not the case six months ago and we spent a lot of time on reinvesting in the platform to get a lot of the basics right.
"It's fair to say with a brand new ambitious platform, you get teething problems.
"One was how the speed worked - it had so much functionality it was not necessarily that fast. We have had to iron out the kinks and we are pretty much there. A lot of the basic stuff is working really well now."
The insurer has also developed Salesforce technology within ZTrade to provide better management information about brokers and customers, while it is planning to install a claims platform by the middle of this year.
Coleman says one of ZTrade's key selling points is the opportunity that brokers have to speak with an underwriter, who can see the same screen as the broker and adjust the information.
Zurich is also planning to launch another five products on ZTrade in July, adding to the seven that are already on the platform.
The package products will cover SME businesses with turnover of up to £5m with combined polices being launched six months after.
Coleman said the platform which had around 20,000 customers is converting a third of the businesses it puts through ZTrade.
He said: "The pace we are moving at is one we are confident we can produce quality and that is always the balance you have to strike."
"We are over delivering on the metrics we set at this stage in the journey. We now have the balance right. Maybe we didn't in the past - trying to get there very quickly, with something very complex."
Software Houses
ZTrade is not currently compatible with software houses, but Coleman said the insurer had future plans to link its platform to the software houses.
To take part in the Insurance Times E-Trading Broker Insight 2016 survey, please click here.