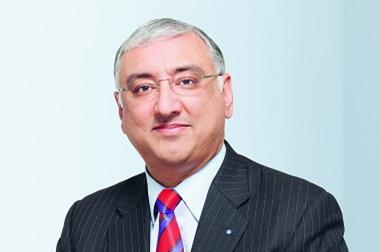 Zurich's UK general insurance (GI) business made an operating profit of £23m in the first quarter of 2016, down 51% on the £47m profit it made in last year's first quarter.
The division's combined operating ratio (COR) deteriorated by 6.2 percentage points to 99.7% (Q1 2015: 93.5%).
Key points
Profit and COR worse than Q1 2015, but improvement over full-year 205 loss
GWP down 11%
Company experienced spike in "smaller yet still sizeable" claims
But the company said the first quarter performance was an improvement over the £62m loss and 109.5% COR and it made in the full year of 2015 as a result of flood and large losses.
Gross written premium fell 11% to £274.4m (Q1 2015: £307m), which the company said reflects a continued focus on pricing and underwriting discipline in a soft market.
Zurich UK GI chief executive Vibhu Sharma said: "Overall I'm pleased with how our business has performed across the first three months of the year and our main measures are in line with expectations.
"This is particularly satisfying when you consider the soft market and the discipline we apply to our underwriting. Balancing this discipline against attracting the right business for us is the trick and will be key to our performance this year.
"The scale and volume of large and weather-related losses which we saw across 2015 didn't continue into the first three months of this year – and I'm glad therefore to see us back in the black."
While noting that the underlying business remained "strong" Sharma said the company had seen a spike in the frequency of "smaller yet still sizeable" claims, mainly in the commercial property business.
He added: "We've been through a period of change over the last few months to make our business less expensive to run and more customer-focused, and from some of this we expect to see a further improvement in our expense base across 2016.
"We will stick to this plan across the rest of the year to make sure we remain the strong and stable company customers and brokers know us to be."