But falling premiums have taken customer satisfaction to an all-time high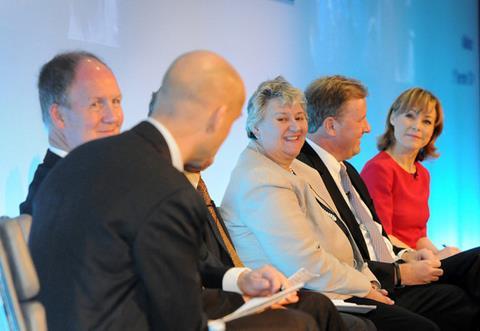 Insurers need to increase transparency in their businesses if they are going to regain consumer confidence, according to speakers at the ABI Motor Conference 2014.
Speaking on a panel debate on the state of the motor insurance market, Richard Burden MP said transparency and openness was the key element in regaining customer trust.
"The Transport Select Committee has said that there needs to be an awful lot more clarity and transparency, and that is right," he said. "Everybody who has spoken so far has talked about the importance of transparency and being open for consumer confidence.
"If that's the case, I still don't understand why it is there are some insurers who will separate out their figures for different sectors of their business and others don't. If we are going to have a transparent debate on this, surely we do need to know these things."
Burden added that disagreements around the cost of fraud was another area where the industry was losing trust in the eyes of the consumer.
"When we are talking about dishonest and fraudulent claims, we have claims being made about how much that costs the industry and those are being disputed elsewhere," he said. "As far as the motorists are concerned, they just want to know the facts and the truth. My message to you is: just be open."
DAC Beachcroft partner and head of strategic litigation Andrew Parker said insurers needed to demystify the claims process if they were going to be successful in restoring confidence in the insurance industry.
"This industry is nothing without its customers, and we have to earn their trust," he said. "Consumers don't trust us, and this is largely because they don't understand us. The claims process has to be demystified, [even though] it is in the interest of others out there to keep it complex.
"The information we give to our customers has to be clear, simple on the product, on the services and on the claims process. If we cannot make what we tell our customers simple, then one further thing is certain: we are letting our customers down."
Despite this lack of confidence from consumers, customer satisfaction for motor insurance is at an all-time high according Consumer Intelligence chief executive Ian Hughes, but he warned that any increase in premiums would lead to a drop in satisfaction levels.
"Customer satisfaction in the motor insurance industry is pretty much at an all-time high," he said. "This is partially because premiums have been coming down at renewal, and if you want to keep satisfaction high the trick is not to put the price of insurance up – it's really simple. If you put the premium up, people will switch.
"The way to keep premiums down is by focussing on the consumer outcome. Don't focus on the little bits of the process all the way through, think about what it is you are trying to achieve for consumers. Those companies that do that actually end up with lower costs."
Join the debate at our Insurance Times Motor Forum on LinkedIn