Former Aviva strategic partnerships director moves to Ageas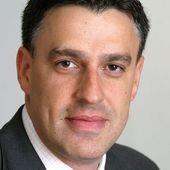 Ageas has announced the appointment of Ant Middle as partnerships director.
Middle had performed a similar role at Aviva since 2010, after 10 years at AXA where he became commercial lines intermediary managing director in 2008.
The role at AXA was upgraded after the departure of Mark Cliff, who left the insurer to join Fortis, now Ageas.
Now Ageas Retail chief executive, Cliff said: "I can confirm that Ant Middle will be joining Ageas as our partnerships director. Ant has a wealth of experience across the industry, is well connected in the insurance market and will bring additional capability to Ageas.
"With Ant's experience, we will continue to build on our existing partnerships success and to move it on to the next level."