Brokers score insurer e-trading extranets and software platforms for performance in the Insurance Times E-Trading Broker Insight 2018
Plum Underwriting is the brokers' favourite insurer platform for e-trading.
Acturis topped the rankings for the brokers' favourite software house trading platform.

The latest Insurance Times E-trading Broker Insight showed Plum gaining the highest scores from brokers for its insurer intranet e-trading services.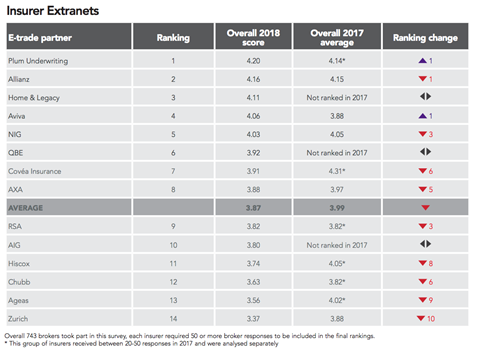 Plum knocked Allianz off top spot into second place this year, even though Allianz actually increased its overall score; with high net worth specialist Home & Legacy a new entry to the lists in third place.
The report's findings were based on responses from 743 brokers from across the UK who were surveyed between February and April this year.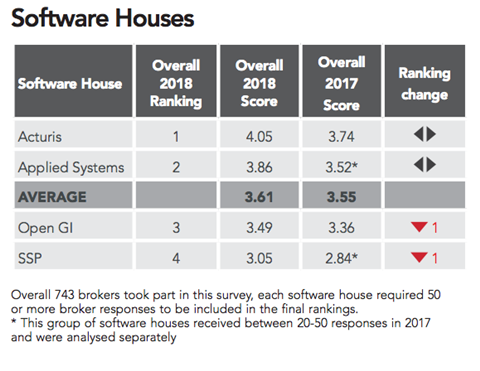 Brokers were asked to rate insurer extranets and software houses out of five on a range of service dimensions applicable to each category. The scores were then averaged out to give an overall score across all service dimensions.
This year, for the first time, we also asked brokers to score the services provided by insurers over the software house platforms.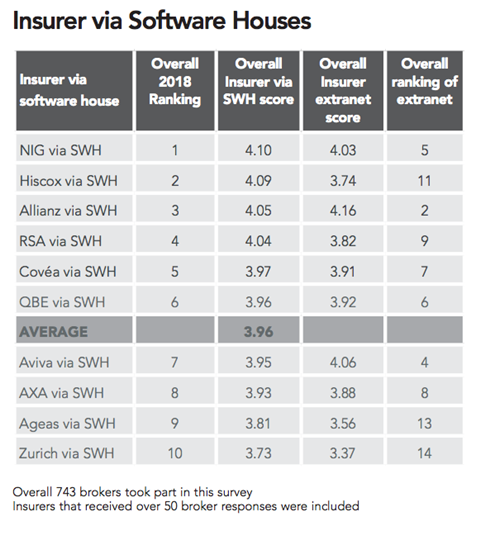 NIG, long a top performer in the e-trading survey, came first, with Hiscox and Allianz close behind.
For more information on the Insurance Times 2018 Etrading broker insight report or previous reports please contact:
Graeme Cathie
+44 (0)20 7618 3431
graeme.cathie@nqsm.com
or click here