Allianz sponsored e-commerce insurer Simplesurance has expanded to the UK with Munich Re as underwriter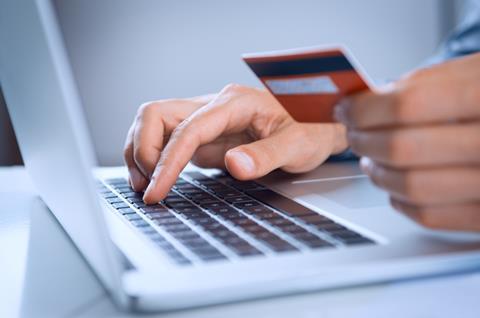 Simplesurance, a 'plug and play' e-commerce insurer backed by Allianz has launched in the UK, shortly after securing a $21.2m Series C-II funding round.
The Berlin-based startup allows online consumers to buy 'one-click' insurance at the point of sale for electronic items including phones and tablets. The business is live in 30 countries across the EU, and expects to expand into Asia in the future. The UK business will be underwritten by Munich Re subsidiary, Great Lakes.
It has signed partnership deals in the UK with mobile phone providers Huawei and One Plus. In a statement the company said it would be extending the business to new product lines and planned to establish more tie-ups with e-stores, adding to its network of 2,000 online retailers across the continent.
"In the past four years, we have gained expertise and perfected our plugins for all relevant shop systems. That's why now is the right time to launch our products in the UK," said chief executive and founder Robin von Hein.
Big investment
Last month a venture round, led by Japanese e-commerce giant Rakuten's $100m venture fund, took the company's total financing to $32.7m, according to CB Insights. Rakuten has stakes in digital platforms including Pinterest and owns messaging application Viber.

Allianz took its stake in the business in June last year. The German insurer also took a minority position in disruptive US insurtech Lemonade earlier this month.
Investment in e-commerce enablement companies jumped to an all-time high in the first quarter of this year to $344m, reversing a downward trend over the past two years.
Germany is a buoyant market for startups, with the number of deals rising in 10 of the last 14 quarters. Simplesurance has 11 investors in total. von Hein has said he expects to raise additional funds this year, and told Business Insider the latest tranche would be used to reinforce competitive position and "build out digital consumer-broker channels". This includes developing an affiliate network, and providing a plugin for online retailers to embed their solution within the checkout flow.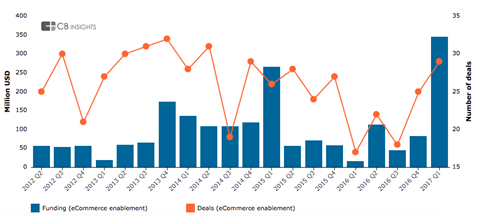 Simplesurance also has an insurance wallet app called Schutzklick, which aggregates all the user's policies.
It has over 140 employees, all based in Berlin.
The relationship you have with the customer may not start with the insurance product. When I buy my Samsung TV, maybe it's at that point you will insure me.
Industry commentators believe the concept of point-of-purchase insurance could increasingly become the norm as insurers adjust their customer touchpoints in search of greater relevance and convenience.
"Insurers will look at products and services to make their offering more relevant to the end customer," said Sabine VanderLinden, managing director of accelerator Startupbootcamp InsurTech, whose 2016 cohort included MassUp, a B2B white label proposition that embeds into partner sites, allowing them to sell insurance. It is also from Germany.
"The relationship you have with the customer may not start with the insurance product. When I buy my Samsung TV, maybe it's at that point you will insure me.
"When you start looking at capabilities like the IoT [internet of things], and where that might go, we're talking about something that is ultimately more seamless for the consumer. That means products and services will have to be shaped in such a way to respond to my need, and insurance may be part of that need."
Allianz are not the only insurer who have invested in this space.
"Plug and Play embedded insurance is an important area of growth for us," said Parul Kaul-Green, head of strategy, M&A and innnovation at AXA, who have a strategic partnership with digital micro-insurer, Trov.
"We have, through our relationship with Trov, pioneered on-demand insurance in UK. Contextual and product insurance will introduce younger and less affluent audiences to the concept of insurance, making it more accessible."
Trov is the world's best funded on-demand insurer, having raised over $86m – including a $45m Series D round earlier this month, led by Munich Re. AXA underwrites the UK business on an exclusive basis.