Last year rocked the insurtech industry, as it did the whole insurance sector, due to the Covid-19 pandemic. But what does 2021 hold for this part of the market and what challenges will need to be addressed? Industry experts share their perspectives…
WE ASKED: "What challenges will insurtechs face in 2021?"
Andrew Johnston, global head of insurtech, Willis Re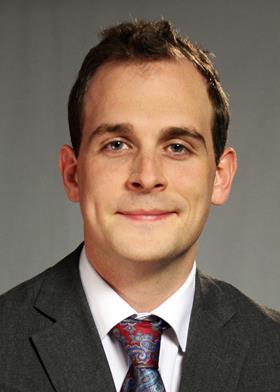 "We anticipate a fairly unpredictable next 12 months of activity. In addition to the speculation of short-term returns and the survival speculation of some highly leveraged insurtechs, certain risks and their associated vectors have fundamentally changed — and could be changed forever. Will the travel insurance industry ever be as buoyant again? Will we ever drive as much again? Will we all have offices in our home? The short answer is possibly yes, possibly no.
"That being said, we anticipate there will be another cluster of initial public offerings (IPOs) from firms looking to make the most of the public market's appetite to invest in new technology firms.
"It would be remiss not to acknowledge that in some cases, insurtechs have entered the market at a valuation many multiples in excess of their current book value.
"For example, Lemonade's entry valuation was more than 40 times its book value. And they are not alone – with very high average customer acquisition costs and combined ratios that are far from flattering, it is fair to say that some valuations are, at least in part, being propped up by a degree of hype and public optimism.
"Despite this, we anticipate that big tech firms will continue to see our industry as an opportunity to capitalise, whether through a distribution play, an investment opportunity, sales and marketing, or technological leveraging."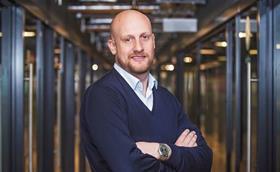 Peter Goodman, chief executive and founder, Aventus
"Initially all the sector hyperbole was on disruption, but insurtechs today are less about disrupting and more about forging the right partnerships. Insurtechs will need to engage and embed themselves beyond just known platforms to stay ahead.
"Embedded insurance is emerging as a new way to distribute services. This means abstracting insurance functionality into technology to enable any third-party product or service provider in any sector to seamlessly integrate innovative insurance solutions into their customer propositions and experiences.
"This service can be a complimentary add-on to their core offerings. The obvious example is banking: think bancassurance, but in the digital age. This exciting next wave could be the catalyst for a wider industry business model transformation.
"One challenge remains: understanding and partnering with the right companies to shape new ecosystems. For insurtechs who build their own stack, speed to market and cost to launch hurts momentum, while if they are direct to consumer then they should really be looking at spending that investment on distribution instead. There's no shortage of technology providers today eager to partner with insurance businesses.
"Another challenge will be the competition. Incumbents are fast gaining ground - they've had to adapt fast. Once the culture, technology and the right talent is on board, incumbent insurers will be powering up fast and will want to lead the pack."
Bart Patrick, managing director for Europe, Duck Creek Technologies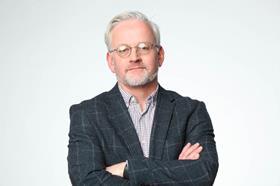 "This year will see a smorgasbord of challenges for insurtechs and, of clear importance to them, funding will remain top of the agenda. However, recent valuations of insurtechs will attract significant capital, so this outlook should be positive.
"But, there is real pressure on the value that insurtechs can bring to the table. Quite simply, having the idea is not enough - insurtechs need to deliver and this is the big one in my book.
"Secondly, a common architecture has emerged among insurtechs strongly focused on low code, cloud platforms. This means that those insurers who have embraced evergreen technology, with a low code platform using open architecture, are ready and able to plug into the latest insurtech solutions, opening further doors for them to innovate ideas of their own and create new solutions and policies to meet complex and ever-evolving customer demands.
"Clearly this is giving them some competitive advantage against those insurers who are running closed-box legacy systems, unable to plug in to this vibrant ecosystem.
"For insurtechs themselves, being part of the ecosystem is one thing, but scaling seems to be the most difficult part to achieve - though not impossible.
"Another key focus for insurtechs and their insurer partners is improving customer experiences. The value that many insurtechs can bring to the table is in assessing the wider technology trends beyond our industry and finding new strategic solutions for their customers.
"Lastly, insurtechs have big ideas, but they need to be realistic with their offerings and benefits in order to attract more stable funding, rather than risk over-promising and under-delivering. All in all, insurtechs need to make sure they keep their feet on the ground during 2021 – and no more failures please!"