The insurtech sector has not escaped the ramifications of the cost of living crisis - staff lay-offs and adapted business models signal that the market must change with the times
Despite the Covid-inspired drive for technology proving fruitful for the insurtech industry - with the UK recording 100 tech sector unicorns in June 2021 according to Dealroom and Tech Nation - there now seems to be some post-pandemic churn in the market as inflation and the cost of living crisis continues.
For example, insurtechs have been laying off staff. In July 2022, Zego cut 17% of its employees due to "increased economic headwinds", while Lemonade laid off 20% of Metromile's staff in August 2022 after it acquired the business in July.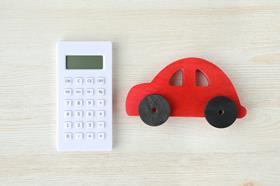 Other insurtech changes, meanwhile, include reverse auction marketplace Honcho pivoting to provide B2B embedded insurance this July, shifting its focus away from its prior direct to consumer model.
Benjamin Hatton, insurance analyst at GlobalData, told Insurance Times: "Given the poor, negative economic outlook across many major economies, [change in the insurtech market] is fundamentally to be expected.
"Investor confidence is undoubtedly down on this time last year and, with a lot of insurtechs still reliant to some extent on investor financing, as this dries up, then firms haven't got a huge amount of choice in what they do."
Hatton explained that GlobalData's stats show a year-on-year drop of 52.4% in insurtech-related M&A in Europe, as at July 2022.
"This is clearly a big drop off," he noted.
"In the US, the value of insurtech-related acquisitions is down 79.5% year-on-year – so there's clearly a lot less capital available to these companies right now."
The Global insurtech report, published by Gallagher Re in August 2022, similarly revealed that "early stage funding" in insurtechs has "been slashed in half", according to report author and the reinsurance broker's global head of insurtech, Andrew Johnston.
Johnston believes that the UK's economic downturn, however, could cause "large sweeps of activity". He warned that this is something the insurance industry should be "cognizant of, so we don't throw the baby out with the bath water".
This is because early stage startups are initially loss-making by default, so it is important that they are protected by the right capital in order to have time to become revenue generating, he explained.
Unfortunately, he feels that investors may not be able to differentiate between the individual values of insurtech.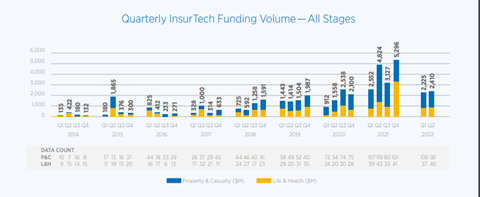 Victims of success
Hatton noted that some insurtechs have become "victims of their own success" after experiencing rapid expansion in recent years - these firms are now "facing a weaker demand than had been anticipated".
For example, back in January 2022, Zego confirmed its plans to expand into Europe after securing a broking licence in December 2020. Now, however, the business has issued staff cuts.
Honcho's proposition pivot, meanwhile, is "not too much of a surprise", said Hatton. He attributed this to the fact that the UK's price comparison website (PCWs) marketplace makes it incredibly difficult for firms to break into the motor insurance arena.
"Offering the right product as opposed to the cheapest product is not as important to a consumer right now – I can see how the Honcho business model failed to gain enough traction," Hatton continued.
Mark Huxley, non-executive director at Altus, agreed: "It was always going to be a tough ask for [Honcho] to take on the hugely funded and mature price comparators."
He explained: "The huge brand equity and market share [PCWs] hold, being fuelled by eye-watering mass marketing budgets and customers following them, meant it really was the biggest 'Goliath' being challenged by [Honcho's] 'David'."
Despite this prior uphill battle, Huxley applauded Honcho's switch into embedded insurance, which he tipped "this year's buzz word".
In terms of Lemonade's situation, Huxley added that acquiring Metromile has given the insurtech "strategic scaling" as well as "the opportunity to create better margins via economies of scale by de-duplicating roles".
The potential problem with this approach, however, is that "the acquired entity often comes off second best", Huxley added.
World domination versus sustainability
Paul Williams, chief executive of Ripe Thinking, said that macro environment shifts in the economy mean that insurtechs must "add value", be profitable and exit any loss-making lines.
This means that many insurtechs may choose to steer clear of prior "world domination" plans and instead focus on "smaller but profitable markets and parts of the value chain".
Williams additionally believes that some insurtechs previously operating "an unsustainable cash burn" have re-evaluated where their businesses can make sustainable profits, which has inevitably led to a need to downsize workforces.
"It is really a matter of unsustainable unit economics, often driven by extremely high customer acquisition costs and insufficient capital, which leads to cash burn," he explained. This has led to some insurtechs folding, downsizing, or reinventing their models, Williams noted.
He continued: "The key to success has not changed. It's about creating a model which genuinely meets the ever-changing demands of customers who want simplicity, speed, value and the best digital experience, whilst still retaining the fundamentals of delivering the risk carrier's returns and generating a sustainable profit for the long term.
"This tougher environment and need to shake up the market is overdue, but you can't become a skilled sailor in calm seas.
"A byproduct of this may be that some businesses look to exit whilst the ship still floats, so this might lead to an increase in M&A activity - although investors will need to be more careful in choosing which businesses to invest in or buy."
Hatton agreed: "Each firm will have its own unique circumstances but broadly, the economic situation and outlook will be driving a lot of these decisions."
PASS NOTES
How are insurtechs mitigating the UK's economic downturn?
Piers Williams, sales and relationship manager for insurance at AutoRek, said that many insurtechs are now looking to "unexplored markets and product lines" to expand their customer pools and mitigate slower growth rates.
Williams explained: "In most cases, over the last 12 to 24 months, insurtechs providing traditional insurance services have experienced rapid growth. However, this growth now shows signs of slowing down, which - when coupled with concerns over market uncertainty - has forced these firms to review their business models and operations."
For players that provide technology for insurers, the outlook is "very different", according to Williams. This is because these firms operate a B2B business model and are not as reliant on consumer demand.
He said: "More so than ever before, insurers are looking to streamline their processes and offer a better customer experience. Insurtechs are a key part in ensuring incumbents can achieve this.
"Therefore, over the next 24 months, there will be plenty of opportunity for tech-focused firms as incumbents seek to overhaul their operations and implement technology across the entire business."