Watchstone updates market at half-year results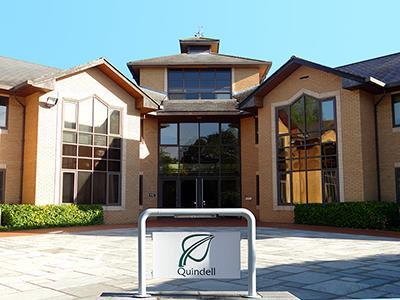 Watchstone Group today revealed it is continuing to work with Quindell shareholders over their claim for £9.4m in damages but is not yet ready to accept any liability.
Watchstone Group, the rebranded company of what was left of Quindell, said today 'it is yet not in a position to verify the assertions in the letter of claim' from Liverpool-based law firm Your Legal Friend, which represents the 342 claimants.
The shareholders accuse Quindell of churning out misleading stock exchange announcements.
Quindell's stock once hit 660p, making it the largest company on the AIM-listed market, before the share price evaporated to a fraction of its previous highs amid a string of controversial share deals from directors and suspicions over its accounts.
Quindell's legal arm, the rump of the business, was sold for £660m to Australian law firm Slater and Gordon in March last year. The telematics and digital parts of the business remain with the rebranded Watchstone.
The Serious Fraud Office is probing the firm's history and the FCA last month fined its former broker Cenkos £530,000.
As reported by Insurance Times, Quindell founder Rob Terry is planning a comeback with his investment vehicle Quob Park Estate, which is reputed to be worth £80m amid a wave of fresh funding from shareholders.
Terry blames 'a prolonged shorting attack upon the company's stock' for Quindell's stock decline and is now starting a fresh chapter with Quob, which he believes could help unleash the next disruptive business model.