Thirteen year athletics deal comes to an end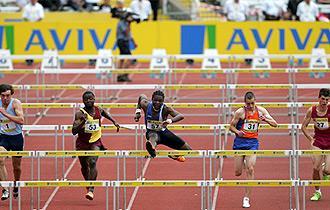 Aviva will end its sponsorship of UK Athletics (UKA) at the end of 2012, when its current contract comes to an end.
Aviva's chief marketing officer, Amanda Mackenzie, said: "We will have had 13 great years with UKA and it has been a fantastic partnership. The support we've given has helped athletes such as Jessica Ennis and Jonnie Peacock reach the very top of their sport, with stellar performances in London over the summer.
"The sponsorship has also enabled us to build awareness of the Aviva brand among the millions of sporting fans across the UK and we feel now is the right time to pass on the baton to another organisation. It will no doubt prove as successful for them as it has for us."
The current agreement was reported to be worth about £8m per year, although Aviva has not confirmed the figure.