Two cities again worst in country, says law firm Keoghs, blaming unemployment for crime rise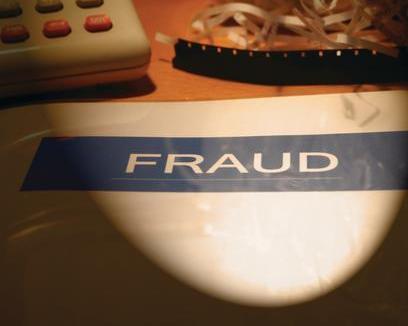 Birmingham and Liverpool once again top the list as the worst places in the country for motor fraud, according to insurance law firm Keoghs.
The two cities rank first and second respectively as black-spots for motor fraud in 2011, the same positions as 2010, according to the law firm's Motor Fraud Index.
Closely behind were London, Bradford and Manchester. Keoghs defines a black-spot as postcodes where more than 250 suspect claims were reported over the year.
In a worrying sign that motor fraud is rising, all of the 40 worst-affected areas except Bolton saw a net increase in the number of suspect claims between 2011 and 2012. Only seven of the 108 postcode areas in England and Wales saw a decline in suspicious claim numbers.
The one bright spot is that improved technology and partnerships with agencies such as the Insurance Fraud Bureau (IFB) means insurers are detecting more fraudsters.
Keoghs director of counter-fraud strategy James Heath believes high unemployment is luring people into motor fraud. He said: "These results show that fraudulent motor claims have continued to spread rapidly across England and Wales."
The Keoghs fraud index focuses on all types of motor fraud, from small-scale cheating to larger deceptions. The IFB is helping to clamp down by targeting large-scale fraud.
IFB director of insurance Phil Bird said: "Keoghs' fifth annual Motor Fraud Index highlights a UK-wide problem with insurance fraud.
"Organised motor insurance fraud is certainly not constrained to specific postcodes. IFB analysis identified approximately 30,000 'crash for cash'-related incidents up and down the country in 2011."
He added: "Co-ordinating cross-industry investigations across the UK, the IFB continues to work alongside police forces to arrest and convict criminal gangs abusing our industry. Currently, the IFB is co-ordinating 26 live cases valued in excess of £60m." Bird said the IFB is projected to grow by 112% over the next three years.
Allianz fraud manager Mihir Pandya said the industry should not focus too much on particular postcodes, adding that criminals were attuned to insurers bolstering fraud detection in troubled areas.
He said: "While the identification of hotspots is useful, at Allianz we ensure that our systems pick up activity in less obvious areas as well.
"It's clear that fraud remains a growing problem for the industry, but we must not lose sight of the fact that greater focus on a small group of postcodes is likely to generate higher fraud detection in those areas.
"Organised criminal groups franchise into other towns that are 'off the radar' and this is where the new fraud activity is likely. It's important the industry doesn't use up its entire fraud-fighting resource on scams based on outdated intelligence."