Fiducia, Atrium say policy extends offerings available to regional brokers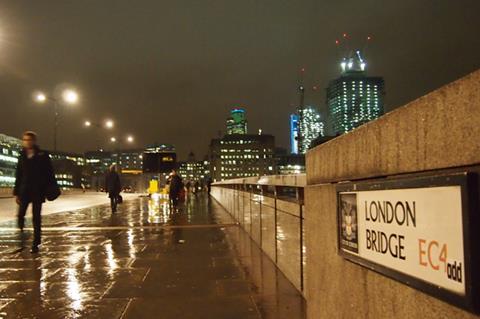 MGA Fiducia has teamed up with Lloyd's insurer, Atrium Underwriting, to offer terrorism policies that cover business interruption losses.
Fiducia and Atrium said the new terrorism product will allow regional brokers to offer specific cover to their clients of all sizes.
While Pool Re, offers cover it does so in most cases only if the insured's building suffered physical damage, Fiducia said. But the new policy will be triggered if a business suffers business interruption, even if there is no physical damage to the insured's premises.
Firms around the Manchester Arena and Borough Market in London were unable to access their buildings for days or weeks during police operations following the recent terrorist attacks.
Businesses in Borough Market have also said they have seen a significant fall in trade since the attack.
"Following previous terrorism events 70% of the companies that went out of business due to the after effects had suffered no physical damage or loss. They simply were unable to access their buildings and the area, which had been popular with visitors, no longer held any attraction so business was dramatically reduced," said Fiducia underwriter David Heeney.
"There has been a demand for terrorism cover that offers protection above and beyond that offered by the Pool Re scheme. While Lloyd's underwriters have been providing cover with extensions for business interruption, denial of access and loss of attraction, regional brokers have not really had the ability to access it until now."