Hiscox's chief executive talks about why good service and consistency are vital to his business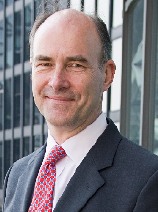 If your car is going to be pranged by anyone, better it be Hiscox chief executive Bronek Masojada, who had the misfortune to bump a fellow commuter's car at a train station earlier this year.
As a company, Hiscox prides itself on great service, but even Masojada, with all his influence as the boss, had a fleeting moment of doubt about the claims service the commuter would receive from his own company.
"For 30 seconds I thought 'I hope it works out fine'," he admits. "If even I, as someone in the industry, and who has a degree of influence over Hiscox, have this 30 seconds of doubt, that shows why being able to deliver the promise to the policyholder is critical to the culture."
It's this attention to detail that has Masojada and Hiscox held in such high esteem by peers. Chief executive of start-up reinsurer New Point Re John Berger recently told Insurance Times's sister title Global Reinsurance: "Three of my favourite companies are RenaissanceRe, Arch and Hiscox. You just say those names and people think: 'quality operations'."
Understanding policyholders' needs
As well as understanding policyholders' needs, Hiscox seems able to pull off with ease what many others find so difficult: keeping brokers and shareholders happy at the same time. Shareholders were certainly pleased on Monday this week when Hiscox notched up a healthy £123.5m pre-tax profit for the half-year, resulting in a 17.6% increase in the interim dividend compared with the same period last year.
Accelerating and decelerating is much less comfortable than going at a steady speed'
Given the praise regularly heaped on Hiscox, you could be forgiven for assuming that Masojada (full name: Bronislaw Edmund Masojada) would be arrogant. Not so: he is warm, open and sometimes self-deprecating. He admits that, despite the external image, Hiscox has not always got it right. One painful example is solicitors' professional indemnity business, which the company withdrew from in 2010 and which Masojada describes as "the most costly mistake we have made in the past few years".
He also listens carefully to what people say. His comments are littered with quotes from conversations that have taught him something. A particularly poignant comment from 1993 sticks in his head. "I learned from Robert Hiscox when I joined the business: pay fast with a smile. And if there is a grey area, you err on the side of the policyholder. That's the philosophy," he says, adding:
"The big theme in the UK is improving the service we give to brokers and policyholders. It is amazing how, as you get better at that, you do more business."
For some companies, this is easier said than done. One of Hiscox's characteristics is that while it is now much bigger than its humble beginnings as Roberts & Hiscox Syndicate 33 at Lloyd's, it is still small compared with the UK GI top tier.
"Everyone wants to give good service," Masojada says. "What is really hard is delivering it at the front line. We, being smaller and nimbler, are in a better place to do that than the big battalions."
Good service vs underwriting results
Giving good service to brokers and policyholders can sometimes be at odds with producing good underwriting results. Be too lenient on claims, charge too low a premium or pay too high commissions, and your combined ratio will suffer. On the other hand, as Aviva learned to its peril in 2010 when former UK chief executive Igal Mayer tried to trim consolidator commissions, if you get too tough with brokers, business walks. Fast.
Hiscox's desire to please brokers certainly does not appear to be at the expense of underwriting profitability. Last year, when all Lloyd's players were hit by heavy catastrophe losses from the international market, Hiscox posted a combined ratio of 99.5%. The combined ratio at the half-year stage in 2012 was 81.7%.
Masojada does not see why good underwriting and pleasing brokers have to be opposing forces. If you charge the right price from the outset and stick to it, there is no need for any upheaval.
Consistancy builds a relationship
"What brokers hate is extreme volatility in pricing from the same carrier," he says. "Over time we find that consistency builds a relationship. If that means we grow slower, we grow slower. It is like driving a car - accelerating and decelerating is much less comfortable than going at a steady speed."
This consistency requires steady results. Hiscox achieves this by attempting to grow its retail business by between 5% and 15% a year with a combined ratio of between 90% and 95%, yet flexing its big-ticket global Lloyd's business when market conditions allow.
In the good years of catastrophe claims, the big-ticket business pays for greater investment in retail. In the bad catastrophe years, retail cushions the losses from the big-ticket business. "From a policyholder and broker point of view, the combination makes us a much more stable insurance partner," Masojada says.
It will feel different [after Robert Hiscox steps down], because Robert Hiscox of Hiscox is a very powerful communication and motivational force for us'
Another contribution to this stability is its consistency of management. The same senior team has been in place for many years, with Masojada himself serving as chief executive since 2000.
This stability will be disrupted next year when Robert Hiscox, whose father Ralph founded the company, steps down as chairman and is replaced by chief underwriting officer Robert Childs.
Although Hiscox has agreed to stay on as honorary president for at least three years, Masojada acknowledges that his departure will prompt change. "It will feel different, because Robert Hiscox of Hiscox is a very powerful communication and motivational force for us," he says.
The company is on firm footing, but there is plenty for Masojada and his team to do. Despite the stiff competition, he is keen to snap up teams and small specialist businesses to supplement its organic growth.
And while Masojada extols the virtues of consistency, he is also wary of not allowing the business to stagnate.
"Nobody sets out to build a big, boring, bureaucratic, customer-unfriendly organisation, but somehow firms become like that. So you have to keep focus outside," he says. "If you can change your organisation faster than the market around you is changing, you are then in control of your own destiny."
THE MAN: Bronek Masojada
Age: 50
Birthplace: Durban, South Africa
Current home: Woldingham, UK
First job: Land surveyor's staff holder
Family: Married with three sons and two daughters
Interests: Kitesurfing, motorsports

In his own words:
'Nobody sets out to build a big, boring, bureaucratic, customer-unfriendly organisation, but somehow firms become like that. So you have to keep focus outside'


THE company: hiscox
Employees: 700
Number of UK offices: 7
Market view: A solid, well-performing company that carves its own path