Budget 2017 prompts underinsurance warning as Insurance Premium Tax increase looms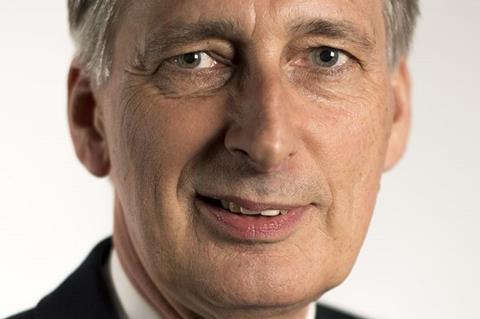 Insurance industry bodies have rounded on the government after chancellor Philip Hammond opted in his latest Budget to retain plans to hike Insurance Premium Tax to 12%.
In a statement Biba, who have previously described IPT as 'regressive', said that while the absence of a further hike was "good progress," it would continue to campaign to keep the tax at its current level "ideally without the planned increase in June, or lower."
The CII was less muted in its assessment.
"We are very disappointed with the Chancellor's decision to not use the Budget as an opportunity to address the unfair levels of insurance premium tax (IPT)," said Keith Richards, Managing Director of Engagement.
Earlier this week a consortium of 17 leaders, including ABI director general Huw Evans, Lloyd's chief executive Inga Beale and Biba chief executive Steve White, wrote an open letter to the government urging for the rise to be cancelled.
IPT was raised from 6% to 9.5% in 2015, and to 10% and 12% in 2016. The 12% rate will kick in on June 1st this year. The government has said that over £5.7bn in funds would be raised in 2017/8 – some of which could be used to help build flood defences.
"After effectively doubling IPT over the past two years, the government has not tackled this pressing issue," Richards added.
"We are concerned the unintended consequences of artificially increasing the cost of insurance could dissuade people from insuring against the risks they face, potentially leaving thousands unprotected.
"At a time when the public needs more access to insurance and protection, dis-incentivising insurance cannot be worse timed."
Daniel Lyons, indirect tax partner at Deloitte, said that "keeping the status quo on IPT will bring some relief to the consumer."
Biba also used the opportunity to push the government to bring forward its legislation for the regulation of Claims Management Companies by the FCA, in an attempt to limit fraudulent whiplash claims, which would act as a downward pressure on premiums at a time it is desparately needed.
This morning Admiral, the UK's second largest motor insurer, said it would be increasing premiums this year to offset losses caused by the government's adjustment of the discount rate for personal injury claims. Average motor insurance premiums have increased by 16% in the last two years. Lyons said that consumers could see their premiums rise by up to 10% in the short-term.