Policy sales surged 20% as bad weather struck late last year
Insurers have put through double-digit rate increases on building insurance following this winter's storms and floods claims.
The ABI estimates that damage over Christmas and the New Year caused £426m in damage.
Now data from Confused.com – released exclusively to Insurance Times – shows that the average price quoted for buildings insurance in January and February was £158.81 – 11.9% higher than in 2013.
The figure is the average price quoted by the five cheapest insurers for all consumers who used the aggregator to buy a policy.
However the average price for combined buildings and contents insurance fell 5% to £198.19, while contents premiums alone fell by 50p to £117.11 (see chart, below).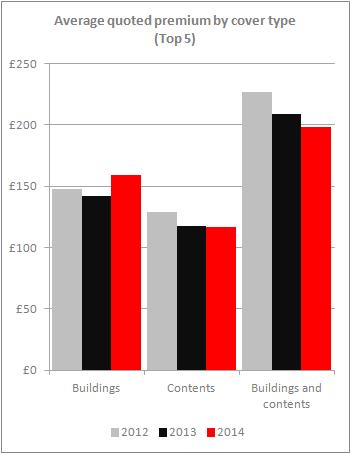 Gareth Lane, head of home insurance at Confused.com, said: "Buildings premiums are far more prone to sharp upward movements. The key reason for this is the unpredictable nature of weather-related claims, where costs can escalate dramatically for insurance providers in a short period of time."
The Admiral-owned price comparison site also reported a surge of people using its website for quotes as the bad weather struck – the number of policies sold rose 20% at the end of 2013 compared to 2012.
Lane said: "There were two major weather incidents last year: the storm surge at the end of November and the sustained wet weather towards the end of December. Also, in January 2014 some parts of the UK experienced extreme flooding. All these extreme weather events seem to have increased the volume of customers comparing home insurance quotes and, in turn, sales for insurers – certainly those visiting and buying through a price-comparison website."
"The reason for these increases is simple: insurance sales are influenced by the perceived risk of loss, and during times of particularly bad weather that risk obviously increases and affects buying behaviour. The intense media focus on the severe weather also caused people to think more about home insurance, which most likely led to increased sales as well."