Zurich nabs electrician who submitted repeat claims for same goods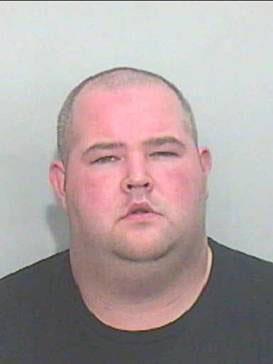 An electrician and cannabis farmer who conned Zurich out of £15,000 by repeatedly reporting the theft of work power tools from his van has been jailed for 20 months.
Kevin Turner, from Essex, had earlier admitted producing controlled Class B drugs and four counts of fraud by false representation, following an investigation by the City of London Police's Insurance Fraud Enforcemsent Department (IFED). He was sentenced at Basildon Crown Court yesterday.
The 30-year-old submitted four claims to Zurich between December 2012 and June 2013, each time stating the boot of his van had been forced and his tools stolen, receiving £5,000 for each of the first three reports.
The fourth identical claim roused Zurich's suspicion and the insurer discovered that with each report Turner had provided the same photograph to show the damage to his van and forged receipts for tools.
Zurich referred the matter to IFED for criminal investigation in September 2013, which led to Turner being arrested at his home in Witham.
Cannabis plants
Detectives' search of Turner's property revealed an outbuilding containing 53 mature cannabis plants that would have yielded drugs with an estimated street value of up to £14,000. They also found documents in his bedroom linked to the bogus insurance claims, including forged receipts.
A study of his bank accounts revealed that Turner was living well beyond his means and using the money he pilfered from Zurich to cover mounting debts.
Detective Constable Mark Reynolds, who ran IFED's investigation, said: "Turner's lavish lifestyle turned him into a drug producer and persistent insurance fraudster, which today has seen him jailed as a convicted criminal."
Zurich Scott Clayton Claims Fraud and Investigations Manager said: "This case demonstrates the criminal nature of insurance fraudsters, who are often involved in other crimes. Suspicious of the various claims made by Turner, we decided to investigate the matter and, as a result, discovered the cannabis plants he was growing on his property. We hope this case sends out a strong message that fraudulent claims will be investigated by insurers and we will always prosecute those involved."
Zurich is working with IFED to reclaim monies paid to Turner.
Join the debate at our Insurance Times Regulation Forum on LinkedIn