AA survey shows sharp rise in car premiums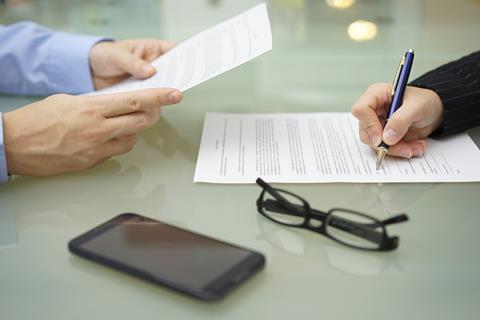 Average car insurance premiums jumped by nearly £35 over the three months to December, reaching a four-year high, according to the AA.
The average shoparound quote for comprehensive car insurance rose by 5.8% over the three months to £633.06, according to the British Insurance Premium Index. That represented a rise of more than £66, or 11.7%, from a year earlier.
Third party, fire and theft motor policies were £940.56 in the last quarter of 2016, up 8.9% on the previous three months and up 19.4% from a year earlier.
Meanwhile, home insurance premiums have fallen over the past year. The average quote for a combined home buildings and contents policy fell by 12.2% last year, according to the AA's index. But over the last three months of 2016, the average cost increased – by just a few pence, up 0.3% from £156.76 to £157.27.
AA director of insurance Michael Lloyd laid part of the blame for the rise in motor policy prices on the rise in Insurance Premium Tax (IPT), which is due to see another 2 percentage point rise in June this year.
"Uninsured driving is rising; partly I believe because of the increases in IPT," he said, adding that, "Fraud – particularly whiplash claims – continue to dog the industry."
David Brown, Insurance Partner at KPMG UK, pointed to the rising cost of repair.
"The cost of accidental damage is rising fast – and I believe it's becoming a much bigger threat to motor policy price inflation than whiplash," he said.
"As of a year ago, insurers were seeing 20% rises in the cost of average repairs for damage to their policyholders' cars.
The AA said that accidental damage claims inflation is currently adding around £25 per year to the average quoted price.
On personal injury claims, Lloyd added: "The number of personal injury claims has started to show signs of slowing and the Ministry of Justice has embarked on fresh reforms to curb cold-call culture which contributes to Britain's unwelcome status as 'whiplash capital of Europe'."