This week, the Backchat Insider has been keeping track of industry tweets and enjoying a bit of a flutter on the horses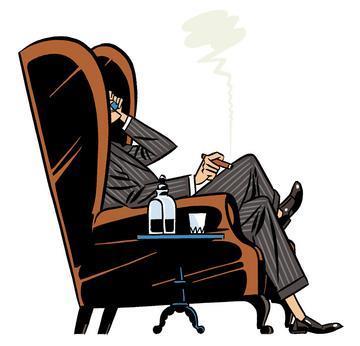 Brendan for PM!
The departure of Brendan McManus from Willis has got many tongues wagging, and many are hoping he will resurface soon. One such man is Crawford top brass Benedict Burke, who said on Twitter: "Like many, I will be pleased to see Brendan McManus return to the market soon. The UK needs its leaders." Come on Brendan, your country needs you!
Mona Lisa's squeak
The hype around Comparethemarket's meerkats continues to find new outlets. Fans can now buy a book of iconic antique photos that have been digitally altered to include images of the furry creatures. With meerkat stuffed toys already all the rage, it's only a matter of time before someone at the Louvre decides to give the Mona Lisa her own rodenty makeover.
Dancing, chief to chief
I met IIB and Biba chief executives Barbara Bradshaw and Eric Galbraith last week and they talked through the mergers of their two organisations. The two were at pains to stress the amicable nature of the union. Sitting side by side, their hand movements even started to synchronise at one point - rather like Paul McCartney and Stevie Wonder in the video for Ebony and Ivory.
Amlin silences neigh-sayers
Lloyd's may have been closed on Saturday, but market rivalries were still going strong - albeit on the racing track. Down at Ascot, which I attended courtesy of Legal & General, Amlin and Novae were locked in combat for the Cushman & Wakefield Novices Hurdle, through their sponsored jockeys Richard Johnson and Gerald Gerraghty. Saturday was Amlin's day, however, with Johnson winning the six-horse race comfortably and Gerraghty trailing in fourth.
Weird science
Some of you may be pleased to learn that the beloved UK insurance industry past-time of actuary-baiting has gone global. Sharp-tongued KWB insurance analyst Chris Hitchings, on presenting information on the state of global insurance rates, quipped: "Apologies to any actuaries for this slide - or perhaps not", much to the amusement of the crowd of global reinsurance executives.
Dukes of hazard
I'm no stranger to financial circles, and one name keeps cropping up: Duke Street. I'm told the private equity house is as keen as mustard to invest in the insurance industry, and their eyes are firmly on the London market. Last year, they were sniffing around Heath Lambert before it was snapped up by Gallagher. Will this be the year they finally seal a deal?
Another old hack
How many people know that my old pal David Russell is also an experienced journalist? The Barbican chief executive is the former general manager of Sky News and News International, the media organisation owned by Rupert Murdoch. Just don't mention phone hacking.
Dumb and dumber
One of the things I love about the insurance industry is the self worth of its top brass. They can never quite muster full-throated arrogance, but are equally unable to stomach total self-deprecation either. Allianz board member Clem Booth at this year's reinsurance gathering in Baden-Baden, Germany, declared that in making the switch from reinsurance to insurance in 2006, he had increased the average IQ of both industries simultaneously.
Going under
Flood insurance may be causing headaches for the insurance industry in the UK, but my peers in the market should be grateful they don't work in Australia. Aussie
flood insurance is so confusing that it has been ranked as one of the country's worst products by consumer group Choice. Other Choice candidates for worst product include a nasal spray that helps weight loss and quail eggs that claim to cure erectile dysfunction.