Research by Close Brothers Premium Finance shows that 28% of people have reduced their insurance cover as it is too expensive
Consumers are having to cut back on their insurance cover because it is becoming unaffordable.
Research by Close Brothers Premium Finance reveals that over the past 12 months, 28% of people in the UK have cut back on insurance because they could not afford it.
And some 15% of people completely cancelled an insurance policy during this period because of costs and no longer have any cover at all.
The most likely age group to cut back on cover are those aged 18-24, with 38% reducing the cover of their insurance policies.
This compares to just 11% for those aged over 65 – the age group least likely to reduce their cover.
The most likely policy to be cut back on was home insurance, with 12% of the 1,016 people surveyed reducing their home insurance cover (see below).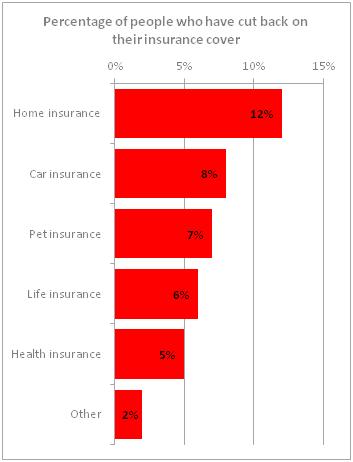 Close Brothers Premium Finance managing director Janet Wilson said: "Despite signs that the economy is undergoing a strong period of recovery, our research has shown that some people are cutting back on their insurance cover. This may be wholly unnecessary given the way that premium finance spreads the costs of insurance over a longer time period. It is also surprising to see people cutting back on insurance given the crucial role it plays in our everyday financial affairs."