Deal excludes Canadian MGA Creechurch Underwriters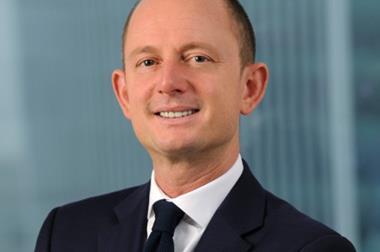 Cooper Gay Swett & Crawford has reached an agreement to sell its North American business, Swett & Crawford, to BB&T Corporation for $500m (£358m) in cash.
The broking group revealed the unit was up for sale in November.
Cooper Gay said it plans to use the proceeds to help transform its broking business.
BB&T is a North Carolina-based financial services group.
The businesses sold comprise Cooper Gay's US wholesale insurance brokerage operations, specialty managing general agencies including J.H. Blades & Co, and a US reinsurance brokerage.
The specialty managing general agent Creechurch International Underwriters, which operates in Canada, is not included in the sale.
CGSC group chief executive Steve Hearn (pictured) said: "I am very pleased that we have reached an agreement which provides an excellent home for Swett & Crawford. It is an exceptional business which has gone from strength to strength over recent years and which I am certain will continue to flourish under BB&T's ownership.
"Following an exhaustive process which has generated significant interest from potential acquirers, BB&T have made a compelling offer which the group board believe represents a transaction to the benefit of all parties including clients and employees of Swett & Crawford."
He added: "The proceeds of the sale will provide us with the resources to transform our business. It marks a tremendous milestone in the history of the group, enabling us to build for the future with a fresh outlook."
Cooper Gay has been looking to sell units to improve its financial performance. The broking group had been struggling with a large debt burden and falling profitability.