Sale of business could fetch $600m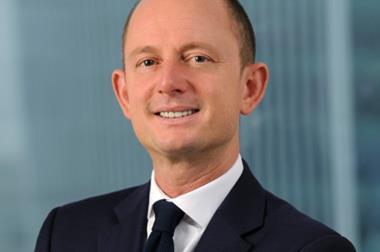 Cooper Gay Swett & Crawford said it is to sell its North American business unit.
The deal could fetch up to $600m for Cooper Gay.
The move follows a strategic review of the business.
CGSC North America, led by chief executive Tom Ruggieri, consists of the wholesale broker Swett & Crawford; specialty managing general agencies including JH Blades & Co and Creechurch International Underwriters; and a US reinsurance broker.
The disposals will exclude the Miami hub office for Cooper Gay's Latin American operation, which will remain within the CGSC International business.
CGSC chief executive Steve Hearn (pictured) said: "We believe this transaction will best serve the long-term interest of our clients, employees and shareholders."
The group has recruited Perella Weinberg Partners LP to conduct the divestiture process.
As reported by Insurance Times, CGSC is trying to reshape its finances.
The firm's troubles became clear in June when former chief executive Toby Esser stepped down, leaving behind a heavily indebted firm.
A month later, Moody's threatened to downgrade Cooper Gay Swett and Crawford's (CGSC) B3 debt rating after a slide in the company's earnings before interest, tax, depreciation and amortisation (EBITDA) for the year to 31 March 2015, according to figures available to debtholders.
This meant the company's debt was more than 10 times EBITDA and its profit is barely covering interest on debt.