The storm has mainly effected Cumbria and northern UK areas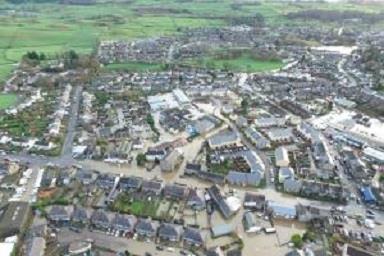 As a result of Storm Desmond, Covéa Insurance saw its claims volume surge 180%, as customers were left with ruined homes and possessions.
The insurer had originally anticipated a claims volume increase of 206%, after using claims modelling software Coventeo, giving staff adequate time to prepare for the surge in business.
Last year, Covéa insourced its entire home claims handling services, and Storm Desmond is the first time since the changes it has been tested.
Claims director Adrian Furness said: "It's at times like this that people really depend on us. We recognise the misery and suffering they experience which is why it's so gratifying that our service has held out really well under significant pressure.
"Having the claims surge predictions was a massive help, allowing us to be a step ahead and have the right resources in place, so were ready to deal with the increased volume.
"There's still a lot of work to be done to get customers back into their homes, and get businesses back up and running, but we're confident that our ability to maintain high service standards has been 'stress tested' and found to be extremely robust."