Bad weather blamed for 'quarry-like' potholes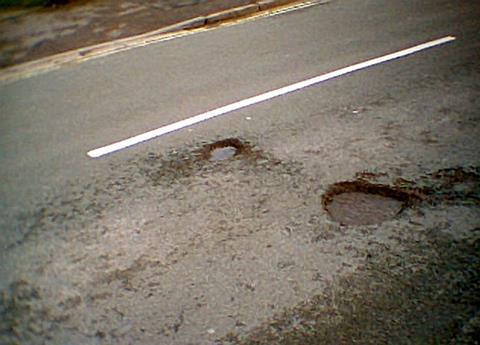 Claims for pothole-related damage to cars on Britain's crumbling roads more than doubled in January, compared with the same month last year according to AA Insurance.
Over the four-week period, an estimated 1,000 cars in the UK have been significantly damaged, while an AA/Populus study of AA members found that one-third had suffered some damage to their vehicle as a result of a pothole.
AA Insurance director Simon Douglas said: "It takes a quarry-like pothole to cause the sort of damage that would justify an insurance claim, but there are certainly some 'A-list' holes out there."
"In some cases, the driver has lost control or swerved to try to avoid the pothole and hit something else."
In a statement, the AA expressed serious concern about the deteriorating state of Britain's roads following a succession of heavy rain, flooding, snow and ice and is calling on the government to provide extra funding for highway authorities to address the problem.
Over the past year, local authorities paid £35m in compensation claims and extra staff costs as a result of dealing with potholes.