Manser to report to commercial MD Jon Greenwood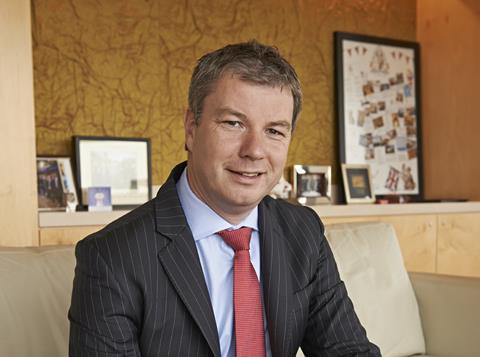 Direct Line Group has appointed Neil Manser to head its broker-only commercial insurer NIG.
Manser is currently investor relations head at Direct Line Group, a role he took up in November 2011 in anticipation of the insurer's separation from former parent bank RBS. He was previously investor relations head at Lloyd's insurer Brit.
In his new role, Manser will report to commercial managing director Jon Greenwood (pictured).
Direct Line Group chief executive Paul Geddes described Manser as "one of our rising stars".
He told Insurance Times: "We continue to invest in the future of commercial. We continue to believe we have got a lot of value to add both in the direct space and in the broker space."
He added that having Greenwood and Manser working together on Direct Line Group's commercial business was about "putting more resources to a really important area of our business".
Direct Line's commercial business, made up mainly of NIG and Direct Line for Business, reported a combined operating ratio (COR) of 104.5% for 2015, after having returned to underwriting profit only a year earlier with a COR of 98.8%.
The main cause was the £130m of claims the group as a whole incurred from the December storms, which hit both the home business and the commercial business.
Geddes pointed out that excluding the storm losses the commercial business would have reported a COR of 99%, and that the commercial business has been increasingly competitive in recent quarters.
He said: "We think that is a decent result."
He added: "If it stays at that sort of combined ratio and adds some growth, particularly in the strategic parts of its portfolio, that would be good."