Direct Line avoids profit warning like peers and posts steady third quarter results
Direct Line posted a steady set of results for the third quarter, despite premiums falling 5.8%.
The group's gross written premium fell from £907.2 (Q3:2017) to £854.5m this quarter - but that was expected following a £51.3m hit from exiting the home insurnace provision for Nationwide and Sainsbury's.
Direct Line is not the only insurer to feel the challenges in home - Hastings claims inflation issues caused a share price drop and Hiscox revealed it needed rate action in the troubled home market.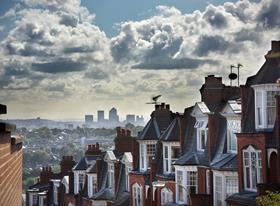 Susbscribers read more
On non-partnership brands, Direct Line managed to just slightly grow home 0.9% to £115.3m. Retention levels improved but new business felll, despite FCA regulation designed to encourage customers to shop around with old and new premiums clearly stated.
Motor fell slightly by 1.2% to £456.4m. Policies were up, but average premiums fell due to changes to propositions at price comparison sites.
Claims inflation was at the upper end of its expectation of between 3% and 5%.
Chief executive Paul Geddes said: "The group's performance during the quarter was robust in a competitive market."