Engineer tried to con income protection insurer out of £19,000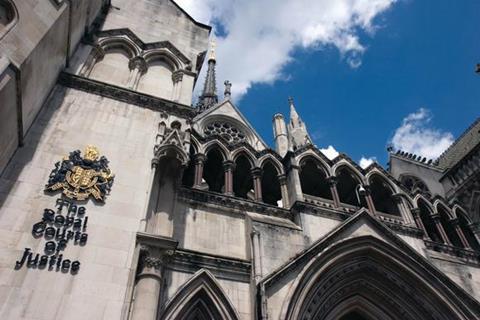 A dope-smoking rogue, who conned insurers out of £19,000 by pretending he was poleaxed by ME, was exposed by online videos showing his "addiction" to doing up and racing sports cars.
Christopher Parkin lodged a claim with the Cirencester Friendly Society Ltd in August 2007 - just two months after taking out an income protection policy with the insurer - insisting that he was "suffering from myalgic encephalopathy (ME) and could not work".
The company declined to pay up, saying Parkin had failed to disclose key information, prompting his successful complaint to the Financial Ombudsman, which directed the society to look again at his claim.
The society eventually handed the 43-year-old engineer £19,096, but Parkin then renewed his claim for benefits, insisting that he "continued to suffer from chronic fatigue syndrome".
His claim was again refused by the company, and Parkin once more lodged a successful complaint with the Financial Ombudsman, said Judge Richard Seymour today.
However, soon after, the society discovered that "Mr Parkin's lifestyle and activities were inconsistent with his description of his symptoms and their disabling severity".
Parkin had been visited by a series of medical experts at his parents' home in Huntsmans Way, Badsworth, near Pontefract, Yorkshire, to assess his condition.
And he told at least one of them a "load of lies", said the judge.
"He said he was separated from his wife, that his wife lived in Cyprus, and that his condition had deteriorated in terms of his physical weakness and depleted energy.
"He said essentially that he was incapable of performing any worthwhile tasks", added the judge.
But "nemesis overtook him most dramatically", said Judge Seymour, when the society unearthed extensive online footage, exposing his "addiction" to tinkering with British-made Noble sports cars.
"It transpired that far from being incapable of working and suffering from any such condition as he described, he is an aficionado of Noble sports cars and seems to have spent the best part of the past 10 to 12 years refurbishing such cars, driving and sometimes racing them, mostly in Cyprus," the judge added.
On top of that, Parkin appeared to be resident in Cyprus where he lived with his wife. In addition, Parkin's continued to use cannabis contrasted sharply with his earlier denial to the ombudsman that he used the drug.
The case reached the High Court as lawyers for the society successfully applied to have his £19,096 award from the ombudsman overturned.
Parkin, who was not present in court, was also hit with legal costs of least £200,000.
Judge Seymour ruled that Parkin's payout was "obtained by fraud".
"I am satisfied that it is appropriate for me to rectify the injustices perpetrated by Mr Parkin on the ombudsman", he concluded.