Insurer was hit by record quake losses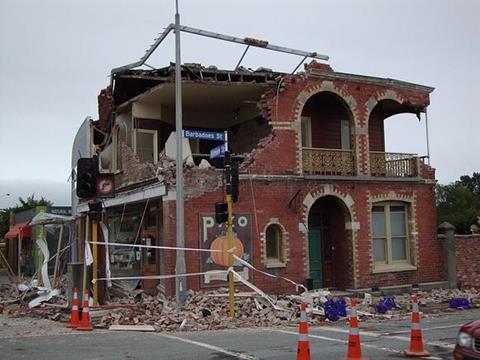 Ecclesiastical has pulled out of writing earthquake cover in New Zealand.
The decison has been triggered by the devastating series of quakes, which have hit Christchurch over the last year, which have led to record losses for the company.
Group chief executive Michael Tripp said: "The New Zealand earthquakes have produced the group's biggest ever series of losses. Although we are well protected by our reinsurance programmes, we have nevertheless experienced gross claims, across the three main events, of over £330m.
"We have therefore taken the decision to cease writing any new business from our Ansvar subsidiary in New Zealand, and plan to offer new business and renewals through our Australian operation (which also trades under the Ansvar brand). Policies underwritten from Australia will not include earthquake cover.
"This has been done to protect the long-term stability of the Ecclesiastical Group, where our operations in the UK, Ireland and Canada are unaffected by this announcement. In Australia, our existing customers will be offered earthquake cover everywhere this proves to be affordable.
"This is an incredibly difficult time for everyone in New Zealand. We remain committed to helping our customers recover, particularly those who have been directly affected by the earthquakes. We are also exploring whether it might be possible to provide future protection, either by offering earthquake cover as a standalone product or potentially as part of a broader cover, through an underwriting agency. We will communicate further with our customers and broker partners in New Zealand about this as soon as we are able to.
"There are no changes to our staffing levels in New Zealand where our team continues to focus on providing excellent claims service to all of our affected customers."
Ecclesiastical acquired the Ansvar business in New Zealand and Australia in 1998. The New Zealand office turned over £12m GWP in 2010 and has 33 staff.