The Insider learns of his old friend's literary leanings, and considers filing a missing persons report on Riverbourne's ex MD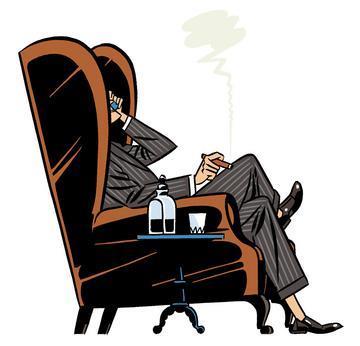 If you can't beat 'em
I was interested to see that former Willis international property insurance broker Alex Hearn has set up a specialist networking site for the insurance industry. MySlipCase lets members join groups, network, organise events and send instant video messages. I'm going to join, so keep an eye out.
Hard Times?
My old friend from America, Admiral boss Henry Engelhardt, has quoted Charles Dickens to have a dig at naysayers. In Admiral's 2011 results statement, he said: "If this is, as Dickens put it, the winter of despair, then I say: Please, Sir, may I have some more?" He obviously has Great Expectations for Admiral in 2012.
Old timer
A relatively recent convert to social media, I was amused at some Twitter banter between Gary Lineker and Ingenie chief executive Richard King. Last week Gary sent the telematics chief a message wishing him a happy 53rd and joked that he should take out life insurance rather than worrying about motor. Richard replied: "Thanks … it's 43 and you know I look 33!" It seems Richard reports that he is indeed now getting offers of life insurance.
The bells, the bells …
Lloyd's is a global business, but its traditions travel far. In loose reference to the Lutine Bell at Lloyd's, Gulf Re chief executive Michael Gertsch has installed a large Swiss cow bell in the office. Unlike the Lutine Bell, however, which is rung to signal large losses, I understand Michael's bell peals in response to big deals.
Which way for José?
As many of you might know, Lloyd's director of international markets José Ribeiro is to leave Lloyd's for an as yet unspecified chief executive role. I hear it will be at a large, well-known international insurance company, but unfortunately the phone line went suddenly dead just as my spy was about to divulge which one. Any ideas?
What a llama queen
Those MPs know how to have a laugh. A recent Commons debate about the consumer insurance bill was almost hijacked when Lichfield MP Michael Fabricant divulged that he owned a pet llama. Nottingham East MP Christopher Leslie then suggested that Fabricant insure the animal, and Cardiff North MP Jonathan Evans recommended his former employer NFU Mutual. After Fabricant left the Commons, Leslie could not resist one last dig. "Perhaps he has gone to groom his llama," he suggested. By this time deputy speaker Nigel Evans had had enough. "I hope we will have no further mention of the llama," he warned.
Where are they now?
Where has Riverbourne managing director Nick Plowman gone? I was speaking to a broker pal the other day, who said that he has been having difficulty getting hold of the Riverbourne boss since the business went into administration and was snapped up by Aston Scott and The Insurance Partnership. So Nick, if you're reading - pick up your mobile!