Lloyd's censure imposed for risky reserves practices and keeping auditors in the dark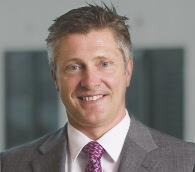 Names who invested in Syndicate 218, whose managing agent Equity Syndicate Management was the subject of last week's damning Lloyd's censure notice, have estimated that they may be up to £10m out of pocket.
A spokesman for the disgruntled Names investors in the Equity Red Star-owned 218 Syndicate said he was "thrilled" with the Lloyd's censure notice, the first such action to be imposed against a managing agent in the last 10 years.
Equity was ordered to pay a £95,000 contribution to the Lloyd's investigation into the troubled syndicate's affairs, although the company's co-operation with Lloyd's and its promises to improve governance means that it escaped a £1m-plus fine.
The Lloyd's enforcement board found that Equity did not keep adequate records of its reserve reviews in 2008 and 2009 when £176.2m was released.
Over the past two years, parent company IAG UK racked up A$355m (£236.7m) worth of losses, as Equity, in common with the bulk of the motor market, was hit by a sharp rise in bodily injury claims.
During the period covered by the investigation, the syndicate departed in some cases from standard Lloyd's practice of only releasing reserves three years after the associated business was underwritten.
Lloyd's charged that Equity had not provided its board with sufficient information about reserves. A formal report into the rising claims picture at
the IAG-owned company, which had been prepared by PricewaterhouseCoopers, was not presented to the full Equity board.
In addition, Equity's actuary Deloitte was provided with "incomplete and inaccurate" information about the company's reserve reviews in 2009, when claims against the insurer were climbing rapidly.
Investors that started underwriting or increased their capacity with the syndicate in or after 2008 have lost around 30% of their investment, Insurance Times has been told, translating into an estimated figure of £5m-£10m.
But Insurance Times understands that former Equity chief executive Neil Utley and two of his former senior executives John Josiah and Douglas Morgan willnot appear before a disciplinary hearing with the Lloyd's board later this month, although they remain the subject of an ongoing investigation.
Utley said: "As I was not party to it, I am not in a position to comment on Equity accepting the censure from Lloyd's; that is a matter for the company. But I understand the benefit to a business of moving on from an issue such as this, which has been ongoing for well over a year now."
Pass notes: Syndicate 218
Why are the Lloyd's Names bothered about Equity's Syndicate 218?
Motor has traditionally been viewed as a relatively safe haven for investment at Lloyd's, but this picture has changed dramatically in recent years with its motor businesses posting a combined ratio of 151.5% in 2010.
How is Equity doing now?
IAG UK's losses for the year ending June 2011 were A$181m (£115m), just over half the A$355m recorded in the previous 12-month period. But Fitch judged that IAG's work to remedy its UK arm's failings had been "broadly successful".
IAG UK chief executive
Ian Foy has predicted that Equity will be back in profit this year.
Has Equity remedied the problems identified in the Lloyd's report?
The main issue was a failure to recognise spiralling bodily injury claims. By contrast, IAG has now factored in an assumption that such claims will rise 15% this year, which is on the conservative side. What about the rumours that
Equity Red Star is up for sale?
The motor insurer's heavy losses over the past couple of years has helped to fuel talk that its Australian parent IAG will sell the company. But chief executive Mike Wilkins has repeatedly stated that he wants to hold onto the UK operation.