Knockdown sale of French insurer's UK arm prompts speculation over biker broker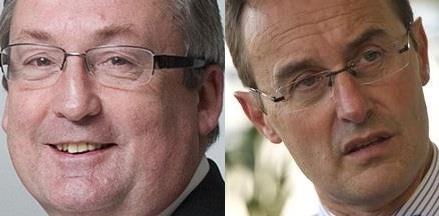 Ageas has ended the long-running saga of Groupama UK's sale by snapping up the business for just over half of its book value.
Ageas paid £116m for the insurance business, compared to the book value of £200m.
The cheap deal has triggered speculation that Groupama's motorbike broker Carole Nash, not included in the deal, could also go for a bargain price.
Carole Nash's earnings before interest, taxes, depreciation and amortisation (EBITDA) was £6.6m, which, multiplied by seven - the market rate for brokers - puts the value of the company at about £46m.
But one source said: "I suspect that it is probably (worth) less than £20m." The source believes that Groupama group would hold onto the bike broker until next year, as it is in no rush to sell at a significant discount to book value and does not have the appetite to go through a sale again so soon.
Carole Nash chief executive David Newman said the sale process was ongoing but declined to say more.
Ageas last week confirmed the deal to acquire Groupama's UK insurance arm, making it the fifth largest UK non-life insurer, with a 5.2% market share.
While UK chief executive Barry Smith opted not to buy Carole Nash, Ageas is keen to grow its motorcycle business and has built its business model around acquiring personal lines intermediaries.
Smith said he had not decided which parts of the Groupama business he will keep and refused to speculate on redundancies.
He said he would look at getting an official Standard & Poor's (S&P) rating once the deal has been completed for Groupama UK.
Several brokers pulled their business from Groupama after S&P downgraded its parent to 'junk' status in June.
Ageas UK has a BBBpi financial strength rating from S&P, which is based solely on information publicly available.
Smith said: "We will look at the rating after we have acquired it and then at how best to move forward so that we can give more confidence and comfort to the market."
Talking points …
How many takers will there be for Carole Nash, given that it has been for sale along with the rest of Groupama's UK businesses for nine months and has been split from the insurance arm?
Will the completion of Ageas's takeover of Groupama include the shedding of Groupama's private motor book?
What is the future for Groupama broker Bollington after a potential Gresham-backed management buy-out did not materialise. Will it seek financing for the deal through bank loans?
Pass notes: Groupama
What will Ageas's acquisition by Groupama mean to both companies?
Groupama's UK insurance operations will become a wholly owned subsidiary of Ageas UK. On paper, that could increase Ageas's annual gross written premium (GWP) by about 20% to more than £2.1bn. But Ageas is likely to shed a lot of Groupama business.
How is GWP divided at Groupama?
In personal lines, Groupama UK is heading for a year-end of £300m GWP, split between non-standard and standard products, mainly in motor, Ageas's biggest line. Ageas chief executive Barry Smith is keen to grow the commercial book and Groupama is on target to produce £100m to £120m GWP in commercial SME by year-end.
How did Carole Nash perform in 2011?
The broker posted an after-tax profit of £4.3m last year, compared with £4.1m in 2010. Turnover was £25m in 2011 versus £23.8m the year before.