Admiral blamed the renewal pricing blunder on an IT upgrade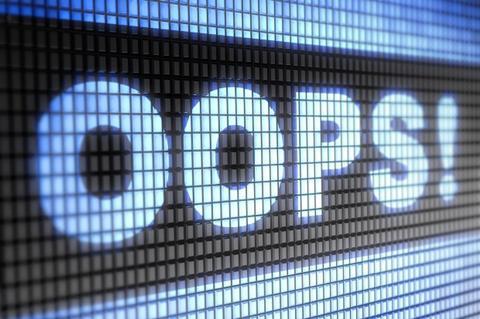 Admiral has been told by the FCA to contact customers who may have been given inaccurate information in renewal documents.
New rules came into force in April which meant that insurance firms had to show the premium a customer paid last year next to their proposed renewal premium.
However, the FCA found that Admiral included inaccurate premium amounts in renewal documents issued to some customers by publishing last year's quoted premium, before discounts were applied, rather than what the customer actually paid.
The insurer blamed the error on an IT upgrade.
The FCA said the insurer will now make changes to ensure it is fully compliant with FCA rules.
In a statement today the regulator said: "Admiral has agreed with the FCA to contact affected customers who renewed their policies after 1 April 2017, who may have received inaccurate information.
"The FCA is currently assessing firms' implementation of these rules to ensure that firms are giving customers clear and fair disclosure on their renewal prices.
"The FCA has seen good practice but some concerning examples and will continue to address specific concerns with individual firms."
Affected Admiral customers who choose to go to another insurer will be able to cancel without penalty and will have their premium refunded.
An Admiral spokesperson said: "We apologise for any confusion or inconvenience caused to customers who received an inaccurate renewal document. We are amending the way in which these customers are able to compare the price of the insurance policy being offered at renewal with what they paid the previous year.
"We are getting in touch with affected customers to ensure they are fully satisfied. Admiral is committed to offering fair and transparent pricing to all customers."
FCA executive director of supervision retail and authorisations Jonathan Davidson added: "It is vital that insurers give customers the right information so they can easily compare premiums and make a choice whether to shop around.
"When introducing these measures, the FCA was clear that firms should be ready from April 2017. We will continue to keep a close eye on the industry's response to ensure firms are complying with the new rules and will take action where necessary."