Outlook revision follows completion of Hastings' IPO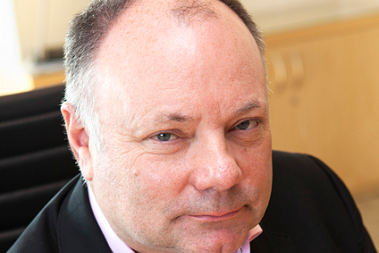 Fitch Ratings has revised upwards Hastings Insurance Group's outlook to positive from stable and affirmed its long-term foreign currency issuer default rating (IDR) at 'B+'.
Fitch has also affirmed the group's £150m senior secured floating-rate notes due 2019 and its 8% £266.5m senior secured fixed- rate notes due July 2020 at 'BB-'/'RR3'.
Fitch said the outlook revision follows the completion of Hastings' initial public offering (IPO).
But despite the deleveraging, in Fitch's view, Hastings' financial metrics on a cashflow basis keep the IDR at the 'B+' level.
However, Fitch said additional cash flow generation leading to further deleveraging supported by a business with greater scale and diversification would support a higher rating.
As a result, Fitch said it believed that the upgrade triggers could be achieved within a 12-24 month time period.
The ratings agency added: "The execution of a successful IPO is a positive development for the group's credit profile, as the company plans to use the proceeds to reduce leverage on its balance sheet.
"Hastings raised approximately £180m in gross proceeds. The proceeds will be used to redeem a portion of the outstanding £266.5m senior secured fixed-rate notes due 2020.
"The company expects to use new bank facilities to redeem the remainder of the notes later in the year."
Fitch also said while it believed that Hastings had an agile business model the ratings agency warned that a competitor replicating the model could put slow down Hastings' growth plans.
The ratings agency said: "Hastings has maintained favourable underwriting performance in the face of a competitive motor insurance market, while broker fee income generation remains strong.
"Fitch believes that the insurer's agile business model, low expense base and use of extensive driver profile data provide it with a competitive advantage over larger, more established players.
"However, there is the risk of a competitor replicating this model within three to five years, which could put Hastings' current growth trajectory at risk."