Chief executive urges consumers to opt for the best rather than the cheapest policy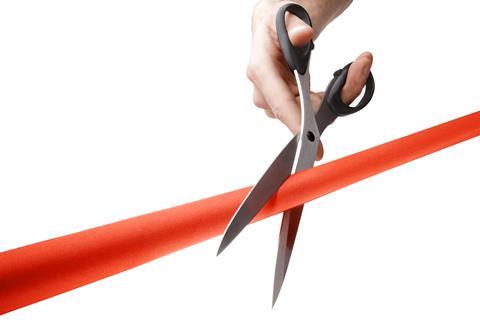 Flood Re has gone live today and is now ready to accept policies from insurers.
The launch of the affordable flood insurance scheme follows a challenging three years.
Since the government and the ABI agreed to push ahead with Flood Re in June 2013 there has been concern that the project would be derailed by political wrangling, that the European Commission would object to it, that the UK government would not approve it or that it would fail to get regulatory approval from the PRA and FCA in time for launch.
But Flood Re has cleared all these hurdles. It got regulatory approval at the end of last week, and has signed up 16 insurance providers.
The scheme will protect an estimated 350,000 households in the UK of which 85% will be in England (see table below for full breakdown).
Flood Re chief executive Brandan McCafferty said: "We have been working tirelessly to ensure we're ready so that consumers can start benefitting from greater choice and more competition in the insurance market. This should make flood cover more affordable and accessible to those in high flood risk areas over time.
"Consumers should check the Flood Re website to see which insurers are signed up, speak to their current insurer and be prepared to shop around. When buying a policy they should make sure it is the best one for them, not just the cheapest."
Flood Re is intended to be a temporary solution, and plans to wind down in 2039
The new scheme replaces the Statement of Principles, an agreement between the insurance industry and the government under which insurers agree to offer cover to homes at highest risk of flooding in return for government spending on flood defences.
One key difference between Flood Re and the Statement of Principles is Flood Re's focus on affordability of cover rather than just availability. Another is that Flood Re does not provide cover for small businesses, which has been controversial.
Estimated Flood Re policy breakdown
By country
| Country | Region | % of Total | Number of properties |
| --- | --- | --- | --- |
| Scotland | N/A | 8% | 27,748 |
| Wales | N/A | 6% | 20,290 |
| Northern Ireland | N/A | 1% | 5,116 |
| England | N/A | 85% | 296,846 |
| | | | |
| Total | | 100% | 350,000 |
By region
| Country | Region | % of Total | Number of properties |
| --- | --- | --- | --- |
| Scotland | N/A | 8% | 27,748 |
| Wales | N/A | 6% | 20,290 |
| Northern Ireland | N/A | 1% | 5,116 |
| England | East | 12% | 41,648 |
| England | West Midlands | 6% | 20,945 |
| England | South West | 9% | 31,677 |
| England | North West | 11% | 38,247 |
| England | Yorkshire and The Humber | 11% | 39,239 |
| England | South East | 15% | 52,065 |
| England | East Midlands | 7% | 26,097 |
| England | North East | 2% | 8,489 |
| England | London | 11% | 38,438 |
| | | | |
| Total | Total | 100% | 350,000 |