One defendant ordered to pay compensation to Direct Line and Eldon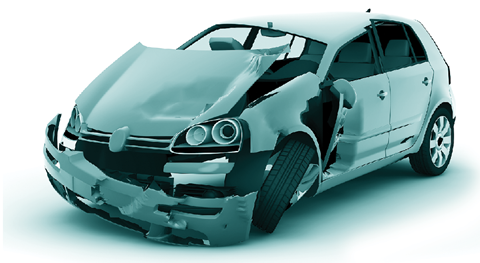 Four men have been jailed for a total of nine years for trying to defraud the insurance industry of £290,961 in crash-for-cash scams.
The convictions follow a three year investigation by the Metropolitan Police's 'Operation Catcher' crash-for-cash unit.
Malik Manzoor Ahmad (Snr) of Strasburg Road, Battersea and Malik Mazhar Ahmad (Jnr) of Harbut Road, Wandsworth were both sentenced to three and a half years in prison.
Jamal Akbar of Blagdon Road, New Malden was handed a two-year prison sentence.
Mashood Ahmed of Stanley Avenue, Bristol was sentenced to 12 years in prison, suspended for two years, and 250 hours of unpaid work.
He was also ordered to pay compensation of £5,964 to Direct Line Insurance, £367 to Eldon Insurance and £3,098 to Metroline Buses.
The investigation into Wandsworth-based Star Accident Claims Management found that the four men had taken part in staged crashes and the processing of claims relating to staged crashes committed by unknown parties.
The defendants falsified documentation in relation to claimants and made up details of false witnesses to add weight to the claims submitted by the company, the Metropolitan Police said.
The investigation took a sample of twenty six claims, valued at £290,961, which amounted to a financial loss to insurance companies of £102,984 in paid claims.
Chief Superintendent Matt Bell of the Metropolitan Police's Roads and Transport Policing Command said: "This was a long-running and complex investigation that has resulted in four men, who committed insurance fraud on a massive scale and put lives at risk, being brought to justice."