In another development, sources suggest firm is seeking a buyer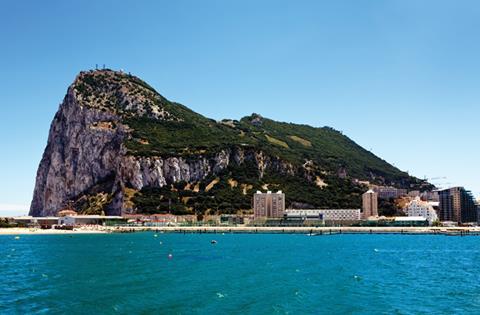 Gibraltar-based motor insurer Octagon slipped below its required minimum solvency margin in 2013, according to regulatory filings analysed by Insurance Times.
The company, which writes UK car and van business, is also seeking a capital increase, according to its latest filed accounts.
In another development, two market sources told Insurance Times that Octagon is looking for a buyer, although the company could not be contacted for comment.
Regulatory filings show that Octagon's available assets for solvency purposes were £7.7m in 2013, £507,000 short of the minimum solvency margin of £8.2m that Gibraltar's regulator, the Financial Services Commission (FSC), set for the company that year.
This gave the company a solvency margin of 93.8% for 2013.
Octagon made no reference to the solvency margin deficit in its annual accounts for 2013, but the last line of its annual report stated: "The company is in discussions with its shareholders regarding a potential increase in capital."
It is unclear whether Octagon has been able to negotiate a capital increase with its shareholders. Calls and emails to managing director Chris Hill were not returned.
Octagon is not alone in its solvency margin issue. Figures from accounting form Deloitte's annual study of the Gibraltar motor insurance market shows that two companies in the £50m-£99m gross written premium (GWP) range had solvency margins below 100% in 2013.
Several more have solvency margins below 150%, which is the FSC's interim target in the run-up to Solvency II implementation on 1 January 2016.
The FSC wants all Gibraltar-based insurers to have a solvency margin of at least 200% once Solvency II is implemented, which it estimates is equivalent to Solvency II requirements for the average non-life insurer.
Some believe Gibraltar insurers will face significant challenges in strengthening their capital in time for Solvency II.
Speaking at the Insurance Times Broking in the Motor Revolution conference earlier this week, Bollington group managing director Chris Patterson said: "I am quite interested to see what some of the Solvency II issues in Gibraltar are when they come out in 2016.
"There is an awful lot of capacity out there, there might be in excess in £3bn worth of GWP, and there are rumours that some people will struggle to meet some of the requirements. I am quite interested to see what some of the Solvency II issues in Gibraltar are when they come out in 2016.
"That will bring an element of consolidation and with it threats or opportunities – you choose which one."
Click here to read the full report on Gibraltar