Admiral UK profit almost flat because of continued Ogden effects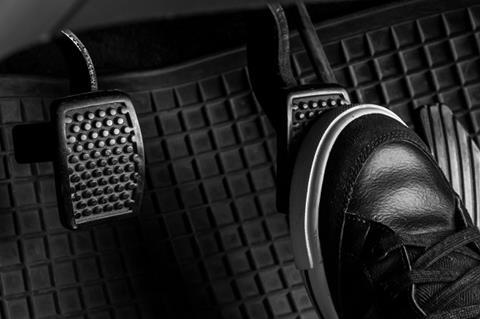 Admiral's UK profit was almost flat in the first half of 2017 because of continued effects from the cut in the Ogden discount rate.
The insurer's UK arm, which accounts for the bulk of its business, made a profit before tax of £226.2m in the first half of 2017, less than 1% up on the £224m in last year's first half.
The flat Admiral UK profit came as the UK combined operating ratio (COR) jumped 9.3 percentage points to 81.3% (H1 2016: 72%).
Admiral said that although it had taken the bulk of its Ogden hit in its 2016 results, the discount rate cut had boosted claims costs for the current period, lowered reserve releases and reduced profit commission.
Ogden cut Admiral's reserve releases by £15m and lowered its profit commission by £12m.
Admiral's estimate for its total Ogden hit remains at £150m, of which £87m was recognised in the 2016 results.
Gross written premiums increased 9.5% to £1.02bn (H1 2016: £933.6m) and net premiums written, after reinsurance, increased 10% to £241m (H1 2016: £218.2m).
Admiral retains 22% of the business it writes, ceding the rest to its panel of co-insurers and reinsurers.
At group level, profit before tax was up 1% to £195m (H1 2016: £193m),
Admiral chief executive David Stevens said: "Most of the adverse impact from the increase in the costs of large injury claims, resulting from the change in the Ogden discount rate, was captured in our 2016 second half result.
"However, some extra costs carry into 2017. In these circumstances, we are happy to report a marginal increase in profitability and to deliver a more material increase in the underlying dividend."
Motor and home
Admiral's UK car business, which makes up most of the overall UK book, also reported almost flat profits for the first half of 2017.
UK car profit before tax was £224.2m, compared with £222.8m in last year's first half.
The motor COR increased 7.9 percentage points to 82.9% (H1 2016: 75%) because of the Ogden effects.
On a more positive note, Admiral's fledgling home business grew its profit before tax by 33% to £1.6m (H1 2016: £1.2m), which the company said reflected the "continued substantial growth" of the business and a cautious approach to setting and releasing claims reserves.
The home COR improved by 6.5 percentage points to 105.5% (H1 2016: 112%). While the home busines is making an underwriting loss, this was offset by profit commission and other income.
Admiral's new van business, which it started underwriting itself earlier this year after cutting its van panel, made a small profit of £400,000.