The Insurance Times Awards 2019 is just around the corner, with more than a 100 finalists attending at our fabulous new Grosvenor House venue on December 22.
Here we feature the Co-op's entry into Customer Champion of the Year. To see more fantastic Q&As from finalists, click here.
Colin Butler, Co-op Insurance
What key achievement did your entry highlight?
We addressed an aspect of the market considered to be broken by offering an affordable travel product that covers any age and any medical condition including terminal illness. We have been able to create an affordable travel product that covers any age, any medical, any destination, as well as cover before, during and after your trip. Also, we were able to include some innovative features like access to an online doctor and cashless medical expenses.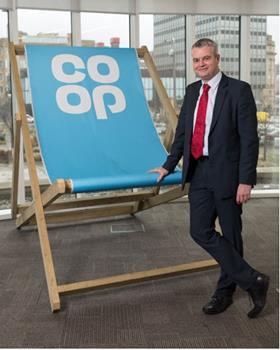 Can you share data or testimonials to back up your bid to win?
"Having severe allergies, it was difficult to get insurance covering my conditions at an affordable price, meaning having to travel without cover. Co-op's policy, was easy to buy online, and was very reasonably priced. Now I'm able to take my holidays knowing that if the worst happens I am covered."
"Even though other people I was travelling with had the same claim turned down by their insurers, Co-op helped me submit my claim and kept me up to date throughout the process. It was so easy, and apart from the excess, I was paid out in full without any fuss."
What sets your firm apart from the other shortlisted contenders?
Our proposition was truly 'designed by members for members'. Working closely with our customers and members we were able to build a travel insurance proposition taking on board their thoughts and feedback that resulted in a product that is a game changer in the industry and tackled aspects of a broken market.
How will you celebrate if you are the victor?
First of all, we will probably have a few drinks. But in all seriousness, winning this award would mean all the hard work the team put in to make this fantastic proposition a reality has been worth it. We can now look to use this methodology on our new and existing products to deliver even better propositions for our members and customers.