Insurtech founder says the industry must 'step up' because open insurance presents many benefits
Insurance2025: Open insurance is an opportunity for the industry, but buyer centricity is needed, according to James York, founder of review-led marketplace Worry+Peace and co-chair of trade association Insurtech UK.
Referring to consulting firm Accenture's definition of open insurance as a "new way of doing business that enables insurers to boost revenues", York reiterated the importance of looking at buyers' needs. Open insurance can also be described as the sharing of services and data with partners, communities and startups to create new services, applications and business models.
Speaking during Insurance Times's Insurance2025 conference, York told online delegates: "Open insurance is an opportunity for our industry to do what it does best – to collaborate together as a fantastic network - but we have to do it with the right mindset, buyer centricity and fungibility at its core."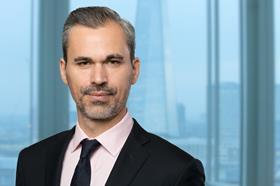 He pointed to the likes of Amazon, Google and Facebook in terms of their "openness" of infrastructure and application programming interface (API), which is a software intermediary that allows two applications to communicate with each other.
Speaking about what the term "open" means for the insurance sector, he said: "Open insurance means being buyer centric, but it also means moving things from A to B. Fungibility and moveability is what open insurance is all about".
Here, he referenced his work with Insurtech UK and Worry+Peace, noting that insurance can be collaborative - "two can be better than one and it can create three in terms of value", he said.
But, with the concept of open insurance still being in its infancy, many in the insurance industry have questions about the regulatory aspects of the data being used.
York warned that if the industry does not step up and embrace openness, it will be letting down buyers again; he pointed to the Covid crisis as an example where the sector has been slightly "off the mark" in terms of supporting customers.
Open to change
Tipping the credit crunch as the catalyst for open banking, which is the predecessor of open insurance, York explained that the impact of this event caused policymakers and society to decide that more cross-market competition was needed to freshen things up.
York believes that 2020 and 2021 will be the years for the "cover crunch".
"Internally, we are not particularly 'open' at all. There are a lot of people in the sector that are perhaps a bit worried about change and digital. We need to think as an industry, the wall around our entire sector sometimes feels a bit like we are in a siege non-stop because we have this 'no-one likes this' approach to finance. That really needs to end, especially post-cover crunch of Covid," he said.
York argued that agency is a huge issue, giving the example of delegated authorities being ratcheted up in terms of level of commitment. He pointed to brokers that want to offer customers choices, but being restricted by agency.
He suggested some ways to make agencies more universal, such as whether insurers could allow brokers to pre-pay for capacity, or everyone that is regulated by the FCA as an intermediary having a legal right to distribute products from an insurer.
York believes there could also be an opportunity for open claims within claims indices, parametric insurance and police data, helping the industry validate police reference numbers.
Speaking about open distribution and buyers' choices, he said there's still an underlying "adversarial relationship between the supply chain".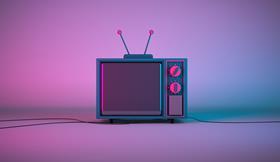 Ins and outs
Meanwhile, an open repository where policies can be accessed online could benefit the industry because it would make policies more portable.
"Buyer centricity demands that this is a thing. It can be as simple as buying car insurance with Aviva and asking for it to be transferred somewhere else digitally," he added.
Opening up rates, which York referred to as open value, could also benefit the industry, as other sectors are already doing this in more complex ways.
"There is a pro and con to opening up rates, which is on-demand insurance. If you know that you are going to earn a year's worth of premium across a certain pool of people, it is much easier to budget for your claims' potential performance. [Whereas] if you know you are only going to earn premiums for six minutes, then it is far more difficult," he said.
However, insurtechs such as ByMiles, Flock and Cuvva are pushing the boundaries on this successfully.
"Creating open value also means creating open interchange - it's tied into how we share rates, how we demand data and how we share meaning for the buyer," he explained.
"Fundamentally, instead of thinking about cataloguing API and boosting revenues, we need to be open to change on a cultural and strategic level.
"We need to be talking to each other, we need to be around the same table tackling the issues that affect the whole of society. We have to be open to the fact that we have a really big responsibility as an industry. We look after people and companies when things go really badly wrong."