Gary Humphreys, group chief underwriting officer at Markerstudy, shares his reaction to the firm's star rating from brokers
The Five Star Rating Report: MGA 2021/22 - compiled by Insurance Times - is out now. What is your reaction to the star rating awarded to Markerstudy by brokers?
Markerstudy scored 4.52 and was awarded an overall four star rating. What's my reaction to this? Well, firstly, it means a huge amount to me that our broker partners found the time to support us by completing this survey – I'm extremely grateful.
Secondly, this is brokers' honest opinion and a measure of the services we provide, so I'm understandably delighted with their feedback and the positive verbatim comments received.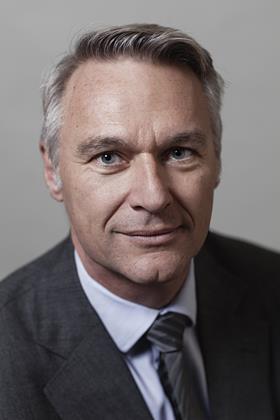 It's really important to me that we have delivered what our broker partners want from us. We have been ranked highly for a second consecutive year - but I want that five star rating, so we won't rest on our laurels.
In this year's survey, which polled more than 1,000 brokers, we found that 7% of respondents were extremely concerned about the prospect of capacity being removed from an MGA, while 69% were moderately or very concerned about this. How do you reassure broker partners about this?
Markerstudy signed a 10 year deal for capacity in July 2018 and have a minimum of £850m worth of capacity, which is key for sustainability and security.
We still look at alternative arrangements and have recently shared the news of our new partnership with Accredited Insurance, which is A rated, to support our home and fleet markets for the next three years.
There will inevitably be a series of challenges for the MGA market over the next 12 months - what do you think will be your MGA's biggest challenge and how do you aim to tackle this?
Ensuring we meet the needs of our customers - both brokers and their customers - is always at the forefront of my mind. The needs of end users has flexed considerably during the past 18 months and with the forthcoming general insurance pricing changes from the FCA, there is a new era of uncertainty in personal lines.
Markerstudy has a hugely experienced team of underwriters and product heads, data scientists, analysts, actuaries and tech-savvy folk who are champing at the bit to ensure we meet every challenge that 2022 can throw at us.
What new products or service developments do you have in store for the broker community across the next 12 months?
Markerstudy has a reputation for being flexible, responsive to business needs and open to new ideas. This is the ethos that has served us and our partners very well in the past and present - and it will continue to do so in the future. We have a number of exciting developments in the pipeline in the non-motor space as well as plans to revolutionise our servicing capabilities.