Ahead of participating in the 'Blockbuster' debate at Insurance2025, Janthana Kaenprakhamroy speaks to Insurance Times about keeping up with the latest tech drive
You are on the panel discussing whether insurers are facing their own 'Blockbuster' moment. Are insurers doing enough to keep up with increasing changes and demand for evolution?
Yes, being in insurance has never been more exciting, I think since the peak of investment banking, insurance has become the focus of everyone's attention. Also because there's still a lot more innovation and automation that we can make in this space, compared to Fintech that has seen a lot of its rapid low hanging fruit already taken up.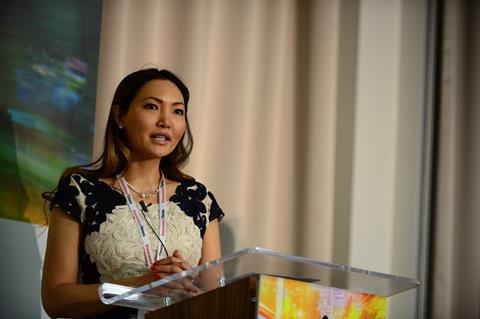 I see innovation across the insurance industry, so clearly insurers are keeping up to date with the latest tech. However, the whole insurance value chain is made up of several players with fragmented systems and data, so it's hard to automate such a market.
Certain parts of the value chain are more vulnerable, e.g. the distribution of commercial lines which are still predominantly done by brokers. These sectors are made up of many smaller players, that serve customers in traditional ways, and they are independent from the incumbents, hence technology that insurers develop for brokers may not lead directly into improving customer experience.
Building technology in-house is expensive and time consuming for big insurers, let alone a broker which is smaller in size. Especially since it develops so fast that by the time the insurers have built and implemented some tech, it is pretty much already out of date.
Partnerships can provide fast access to the latest technology and enable tapping into new markets and revenue streams. Insurers really can flourish in the digital age if they move promptly and decisively.

For example, the incumbents and brokers that we partner with already are benefitting from the value that our technology adds via our SaaS offering (Software as a Service), enabling them to operate at a micro level and serve hitherto underserved markets.
Are there any insurers you feel have cracked it in terms of longevity in this space?
Most insurers are aware of the changes that they need to make. We do see many innovations and accelerator programs coming out of this space. This is to me a sign that we are not there yet in terms of unlocking the longevity secret, but we are on the right track.
There are a number of players that are already showing a very positive way forward, which will hopefully encourage many more to follow suit. For example, we work with the likes of Beazley and ARAG, both of which have shown tremendous support and willingness to work with insurtechs. The recent report by McKinsey suggests that "a large incumbent could more than double profits over 5 years by digitizing existing business." – quite encouraging and convincing, in my view.
What dangerous traits have you come across in the industry? Traits that could lead to become an insurer's downfall?
The biggest danger comes from failing to acknowledge change and the need to adapt to it. Ignoring change and the need to modernise is probably one of the key elements that any business should be aware of. It is all about momentum and timing. The ability to understand how to embrace and respond to it on time is crucial.
Where is technology taking the industry? And what do insurers and brokers need to do to get on board to keep up and not be left behind?
Technology advances at an astonishing pace, and as much as the industries with outdated practices try to withstand the impact of it, it is simply unavoidable. Machine learning and AI are certainly making their way as top priorities and will undoubtedly be the game changers. Brokers and insurers really need to open up to the opportunities that technology presents and not be afraid of it.
Why are events such as Insurance 2025 so important for the industry?
Platforms such as Insurance 2025 are crucial for all stakeholders to come together not only to debate some of the most pressing matters, but also to analyse and exchange views on what has worked so far and what else is there to be done and how. I think the agenda of Insurance 2025 is a very good example and a strong indicator of the scope of the subjects to be discussed, challenged and debated.
The very fact that insurers, brokers, and service providers, as well as insurtechs, are all coming under one roof is already a guarantee of an interesting debate. It is always good to see how particular issues and challenges are viewed and dealt with by different players in the industry.
Insurtechs are increasingly becoming an integral part of the industry and driving its transformation and I am delighted for Tapoly to be part of this conversation.
Are you looking forward to debating this topic with your fellow panellists?
I am indeed. I think it will be an interesting and stimulating session. It will be great to hear different perspectives representing the case for and against. I am looking forward to hearing the views from Matt Cullen of ABI in particular as he will be speaking against the motion.