Industry hails 'breakthrough in tackling compensation culture"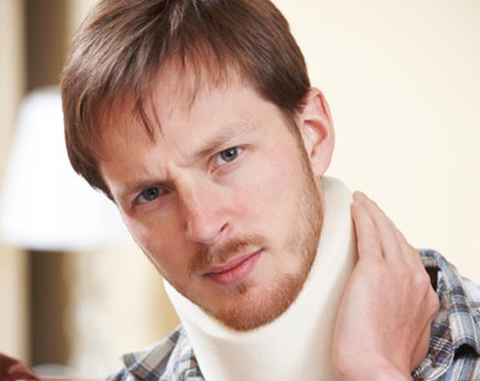 Insurers have welcomed the government's crackdown on whiplash claims, announced today by Chancellor of the Exchequer George Osborne.
The government will end the right to cash compensation for minor whiplash claims, and will cut insurers' legal costs by transferring personal injury claims of up to £5,000 to the small claims court, Osborne announced in his Autumn Statement.
The government will begin consultation on the plan in the new year.
"This will end the cycle in which responsible motorists pay higher premiums to cover false claims by others," the Treasury said.
ABI director general Huw Evans said the announcement is "a significant breakthrough in tackling the compensation culture and is good news for motorists".
"Insurers have long called for meaningful reform in reducing costs in the compensation system, including increasing the Small Claims Track Limit," he said. "Previous Government reforms have already led to insurers passing on over £1bn in savings to motorists through lower premiums, and in a highly competitive motor insurance market, insurers will continue to pass on savings to customers".
100% savings
Aviva pledged to pass on 100% of the savings to customers.
"This is essentially what Aviva has been calling for," Aviva said. "These measures will directly address motor fraud like crash for cash, reduce the volume of nuisance calls, remove costly lawyers from the process, and save motorists more than 10% on their premium."
Aviva estimated that, for every £1 paid in compensation for minor whiplash injuries, a further 80 pence is paid to lawyers.
"The Government is to be applauded for this tangible reform of the whiplash compensation culture," said AXA UK chief executive Paul Evans. "This is great news for motorists."
Existing systen 'doesn't work'
"It's a clear recognition of the fact that the existing system doesn't work," said Allianz UK's head of motor claims, Tony Newman. "It's still too expensive, encourages bad behaviours, and fails to put the genuine claimant at the heart of the process."
Direct Line Group claims managing director Steve Maddock welcomed the reforms, adding that: "Previous reforms contributed to a market-wide reduction in premiums."
LV= general insurance managing director John O'Roarke expressed hope that the proposed reforms would have a lasting effect.
He said: "The proposed reforms are essential to help crack down on poor behaviours and practices that are ultimately of detriment to consumers and it is essential that these reforms are long-lasting, and cannot be circumvented by CMCs."
'Exactly what we wanted'
Brokers have also welcomed the planned reforms.
Biba chief executive Steve White said: "The chancellor's confirmation that he is ending the right to cash compensation for whiplash injuries and increasing the upper limit for claims in the small claims court to £5,000 is exactly what we wanted. These measures will lead to fairer premiums for law-abiding motorists."
AA counter-fraud director Stephen Gaywood said increasing the small claims court limit will help curb "ambulance chasing" lawyers who help clients claim for sums over £1,000 and who inflate claims costs by up to 80% through their fees and costs.
He added that the reforms proposed today, coupled with already-introduced measures such as the MedCo medical reporting portal, would "at last start to dismantle Britain's unenviable position as the 'whiplash capital of Europe'.".
Rodney Bonnard, UK head of insurance at EY
"Previous reforms did make a difference in the short-term but have not fixed the problem," said Rodney Bonnard, UK head of insurance at corporate services firm EY. "The hope will be that these reforms will lead to a sustained drop in motor insurance costs and not just a temporary lull in claims made by those looking to make money from false injuries."