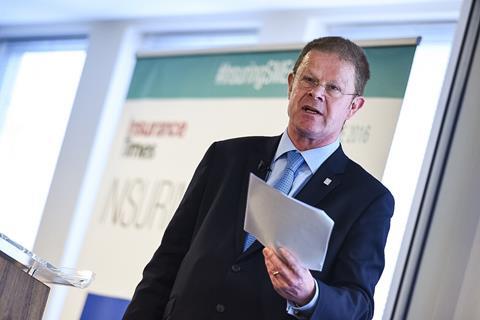 Biba is aiming to launch its planned flood cover solution for small businesses on 1 September, according to chief executive Steve White.
Speaking at the Insurance Times Insuring SMEs event in London today, White gave an update on the solution's progress.
He said: "We have an MGA lined up. We have Landmark giving its expertise on flood mapping. We have got A rated or better carriers sitting behind it. We are at contract stage. We should be able to announce something fairly shortly and launch something on 1 of September."
Biba has been working on a flood solution for SMEs because the government-backed Flood Re, which was launched in April and offers affordable flood cover for households, excludes businesses.
Flood Re's predecessor arrangement, the Statement of Principles, did include small businesses.
Biba announced in January that it was working with outsourcing firm Capita and mapping company Landmark on the solution.
White told Insuring SME delegates that the Biba solution would "greatly widen" the availability to flood cover to SMEs.
But he added: "It is not a panacea and it is not a Flood Re II, because there is no element of affordability built into the pricing – it is commercial pricing."
To get more updates from the Insuring SMEs event click here.