Insurance Times speaks to Home & Legacy's managing director Barry O'Neill about the latest developments of its e-trading platform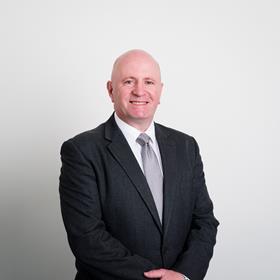 The Insurance Times's e-trading Survey 2021 is open, with hundreds of brokers already having taken part. While the survey is live, we will be speaking to a wide variety of insurers that are involved in the survey, to discuss the progress made over the last year as well as what future developments will benefit brokers.
Here, we speak to managing director, from Home & Legacy, on the topical service factors being investigated in our annual e-trading survey.
One area of investigation brokers are rating is the 'usability and trading ease' of e-trading platforms they frequently use, please provide an update on this important area for e-trading?
Ease of trading really is the 'bread and butter' of Home & Legacy Online – what it was originally created for. So it's always been our aim to provide quotations based on the most efficient question-set possible. Every single question and the order the data is captured is well-considered, and the same goes for any changes we make to the system.
Another area we are investigating is the 'quality of support' available through e-trading platforms, please provide an update of etrading developments in this important service area?
In the last e-trading survey we were delighted to achieve a five-star rating for the 'Quality of Support'. I strongly believe having an effective online system enables us to offer better quality support all round, both through Home & Legacy Online itself and via other channels. This is because the efficiency gains driven by the platform can be shared across the business.
This was highlighted over the last year with the pandemic situation; the online system helped us with a smooth transition to remote working. We've recently added a document portal to Home & Legacy Online, so brokers can access their customer documentation – from renewal documentation to schedules – all from one place. This has been a big change in the way we transact business, but ultimately it will help brokers find what they need more quickly and keep customer data safe and secure.
An important area to brokers whilst e-trading is the quote and buy stage and the referral process, how are you ensuring these stages are frictionless for brokers?
Underwriting referrals are inevitable – particularly in high net worth insurance, with our more complex cases. As with everything, we listen to broker feedback to help us improve our referral processes on Home & Legacy Online. Our system makes it possible for brokers to include more detail when a case refers with some additional questions and free-form comment fields. That way when an underwriter picks up the case in-house they have the relevant information to progress it swiftly.
In 2021's e-trading survey we are asking brokers how they envisage the etrading arena to develop over the next five years, how do you see the arena developing?
Home & Legacy Online launched five years ago and in that time, we have seen the portal become a place where brokers can obtain policies for both simple as well as more complex risks, and access additional services such as reporting claims, checking on claim status and downloading customer documentation, all through one log-in.
Over the next five years, as we refine how we capture data, I expect us to transact a larger portion of our new business online as well as offering even more services, like renewals. As a high net worth specialist, our experts will still always be there for brokers, but as the e-trading arena develops the possibilities for even more efficient service delivery will be fulfilled.