Managing director believes that private equity funding or investment from a larger broker is 'inevitable' and will help facilitate growth across three business segments
William Cooper, managing director of London-based high net worth broker Stanhope Cooper, has insurance broking in his blood.
With 13 years and counting of industry experience under his belt, Cooper is the fourth generation within his family to spearhead the Stanhope Cooper brand since its creation in 2006 and subsequent progression through different guises.
Although his father Nicholas remains chairman of the business, which employs 49 staff, it is Cooper who is looking to take the company to the next level after assuming the leadership in 2012. He initially joined the firm in 2009.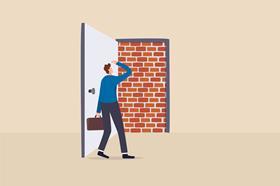 Despite recording 40% organic growth year-on-year, as at August 2022, Stanhope Cooper is now "looking for investment" from either a private equity backer or a larger broking "firm with resources", Cooper tells Insurance Times.
This type of "inevitable" investment will help to facilitate the ambitious growth plans that Cooper is keen to put into action, including the launch of a new jewellery insurance broker scheme – his ideas around this have previously "fallen on deaf ears" in the UK's company market, he says.
"What's really difficult as an independent [broker] is getting buy-in from insurers. It's really tough," Cooper explains.
"I'd like to be part of an organisation that has the attention of insurers, where you can get backing to do new schemes. We've got loads of ideas and loads of new things we want to do – we're just tied by not having enough buying power with insurers.
"I'd like to [be] part of someone powerful. A place where insurers listen and are willing to risk new ideas.
"At the moment, our insurer partners are great and we're very happy with the likes of Aviva and Hiscox, [which] have always supported us, but we would just like to be heard a bit more. I would have more chance of that with either external investment or being part of something bigger.
"We're not relying on family money. We're looking for external investment. I've got all these ideas, but I need someone to help me realise them."
Cooper is, therefore, not averse to broker consolidation, despite his initial perspective that consolidation was "bad" and "nasty" when he first joined the insurance industry.
Now, however, he believes consolidation can be "really powerful and compelling", especially considering the influx of American brokers dabbling in the UKGI market, such as Brown and Brown – which bought Global Risk Partners in March 2022 – and Acrisure.
"They're trying to make a big splash and it's exciting," he says. "[Consolidation is] something to be embraced as a force of good. It's fun. I'd like to be part of it."
Cooper is currently in talks with "interested parties" and anticipates investment coming into fruition this year. If this is not realised, he plans to operate the broker as it is for the next two years before starting afresh on the hunt for investment.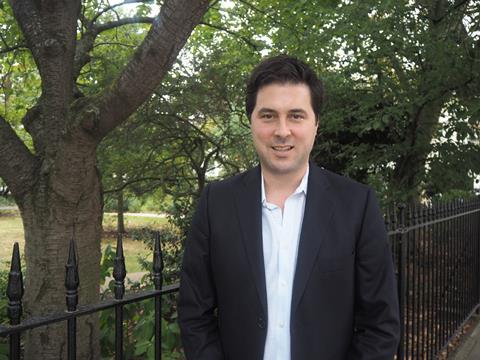 Growth strategy
Cooper has earmarked three key segments where he would funnel new investment and resources to enable business growth to blossom.
Firstly, he sees "a lot of growth in jewellery" insurance and broking – especially as he has identified only one broker that, in his opinion, is competing in this marketplace.
"I'm openly canvassing support from insurers to provide jewellery binders for us," he adds.
"I see big potential in that market and I only see one player. We've had support from [the] Lloyd's market, which is great, but [in] the company market, it's fallen on deaf ears and we are really looking for someone to support us on our jewellery binders. So that's providing jewellery insurance for consumers - be that engagement rings, watches, necklaces."
Cooper is additionally looking to grow Stanhope Cooper's presence in the non-standard insurance market – this includes being visible on aggregator sites. For him, firms like Avantia and Homeprotect are an inspiration here thanks to their successful online platforms.
Lastly, Cooper wants to fill the gap left by Stackhouse Poland and Lark Group – which are now part of Arthur J Gallagher and Aston Lark respectively – when it comes to obtaining "referrals [from] introducers".
He also hopes to bolster Stanhope Cooper's headcount from 49 to 200 over the next 10 years, both organically and through acquisitions. M&A is not a primary focus for the broker, however – Cooper has zero interest in "growth for growth's sake".
"I like non-standard, so I was looking at something in non-standard motor. We're not looking at M&A just to grow the book and do more of the same – we're looking at M&A that's actually going to improve our service offering to clients. So, it's got to be a bit different," he explains.
"We're quite happy with what we're doing and our organic growth, so unless something comes along that's really different, or it's going to add massive value, we're not that interested."
Having an impact
Although Cooper has plenty of plans for Stanhope Cooper's future, he has already been working hard to make his mark on the business as it stands today.
For example, three years ago, he established online digital broker Stanhope as part of the business' offering, which specialises in non-standard household cover such as subsidence, unoccupied property, renovations, high end items and jewellery. From a standing start, Stanhope is now run by a team of 30.
Cooper describes Stanhope as "a new way of doing business".
"Technology is a great leveller. It's a democracy," he explains. "You don't need to have gone to this school or gone to this university to know so and so who works at this private bank.
"It opened up an opportunity where if you're just willing to work hard and you've got an idea, then the internet will reward you fairly, rather than being part of an old boys' network, which I wasn't. I had to look to technology to enable me to grow."
Cooper and his father also own 50% equity in Renovation Insurance Brokers, which was established by managing director Douglas Brown in 2014. Cooper is a director of the business, which specialises in providing insurance for private clients' renovation projects. The broker is primarily backed by insurer Allianz.
Despite falling into an insurance career after university to follow in the footsteps of his great grandfather, grandfather and father, Cooper's genuine passion for broking is certainly the fire that is fuelling Stanhope Cooper forward.
Cooper says: "I love the people and I love [the] honesty and the integrity of the business, which is really crucial.
"Our values are 'integrity, people, selfless' and we just believe in working as a team, not having egos, supporting one another. And doing the right thing. Do the right thing and you can't go wrong.
"To be a man of your word [or] a woman of your word means a lot and it carries weight. Especially as a broker - your word is your bond and I still think that holds true."