Consolidator picked up BBC Orchestra in 'fierce' tender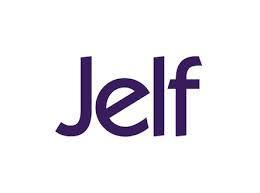 Picking up new corporate clients helped Jelf towards its 69.3% improvement in the profitability of its insurance business, its group chief executive Alex Always has said.
The broker reported earnings before interest, tax, depreciation and amortisation had risen to £9.4m in the year to 30 September 2014.
Speaking to Insurance Times Alway said Jelf grew its corporate client base in the year on the back of its 2013 acquisition of The Insurance Partnership, which had a bigger mix of corporate clients. Wins included the BBC Orchestra and parts of the BBC.
"We were in a fierce tender with one or two national brokers and we won," he said.
"Whilst it's great to record those big cases we do provide very good service to the owner-managed sector. Our new business numbers are very high," he said.
However Alway admitted that Jelf's plans to win more schemes and affinities business in 2014 had "gone well, but not as well as planned."
"The competition's been very tough," he said. "Just about every broker has schemes and affinities as a key strategic development area. Those that have them are holding onto them. We'll continue trying to come back again and again until we get that traction."
Moving all its offices to Acturis also helped Jelf to trade more efficiently and improve its margins, Alway said.
"We spent an awful lot of money on technology the year before. We haven't lost any staff but became a lot more efficient in the way we deal with our clients," he said.
Meanwhile Alway said cross-selling had increased by 20% across the company, mainly with the insurance business, which makes up 67% of group turnover, passing leads to the employee benefits business.
"There's always been an incentive scheme but for the first time ever we had a reliable information system to manage it," he said.
Acquisitions and people
Alway said Jelf was seeing a "fair bit of activity" in both the job and acquisition market.
"I believe that's down to turmoil in marketplace," he said.
"Whether small or large we're looking a number of prospects and have a healthy pipeline of enquiries. We have a strong record of acquiring medium companies every 18 months," he said.
The last medium-sized company Jelf bought was its £12m buy of The Insurance Partnership in May 2013.
Not for sale
Jelf yesterday announced yesterday a new incentive scheme which would reward executive management and key revenue producers with cash if the company sells above a certain price. The company said the threshold had been set at a "significant premium" over its share price on 5 December of 123.5p.
Jelf said in an announcement to the London stock exchange that it was in the interests of the company and its shareholders if management are "incentivised to deliver exceptional performance which could lead to a highly attractive exit valuation for the company.
"In addition, it is in the interests of the Company that key executives and revenue producers are incentivised to remain with the company up to the date of any possible transaction," it said.
Always said the incentive scheme was not a precursor to a sale but rather a way of sharing Jelf's success with its employees, and that the company would still be independent in 12 months.
"We're still here, still growing and generating profit," he said.
"Whilst not quite John Lewis we strongly believe in employees sharing in the success of the business," he said.