Group chief executive Alex Alway: Integration will take up to four years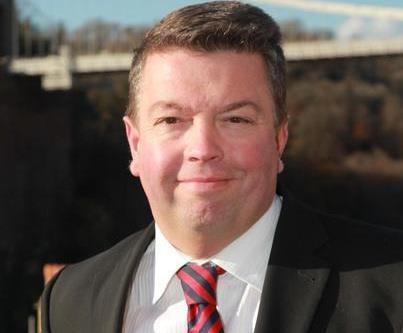 Jelf is expecting to secure better terms for its clients after buying £45m gross written premium (GWP) broker Beaumonts for £10.1m.
The acquisition means that Jelf places £300m in GWP through its main brokerage, as well as £120m through its network the Purple Partnership and £140m through its healthcare business.
Group chief executive Alex Alway (pictured) told Insurance Times: "It's about enhanced terms for our clients."
Acquisition also provides cross-selling opportunities for Jelf's employee benefits business, a sector Beaumonts had not previously traded in.
Corporate platform
Around 60% of Beaumonts' business is generated by mid-corporate clients who spend more than £20,000 on insurance premiums each year.
Jelf said it was seeking to expand further into the mid-corporate sector because of the additional value that clients attach to face-to-face technical advice.
The broker increased its corporate market share when it bought The Insurance Partnership (TIP) last May. Alway said TIP's integration was going "very well" and that Jelf had learned from it.
"Each acquisition brings something to Jelf. Jelf needs to be flexible or diverse enough to say 'that's better than what we do' or 'that enhances what we do'," he said.
For example, Jelf has learned from the strong sense of communtiy broking at TIP's Hull office and the way its corporate team in Leeds dealt with larger clients, Alway said.
Both Jelf and Beaumonts use the same Acturis software, which Alway said would help integration. "We'll be working hard with Simon and his team to harmonise both systems," he said.
Alway said that integration takes three to four years to become effective.
"It's one thing to buy the company," he added.
Beaumonts' managing director Simon Bland and his senior management team will spend £1.75m of Jelf shares as part of the deal, and stand to gain an extra £8.28m if long term profit targets are hit.
"One of the things that really endeared me to the opportunity is that Simon and his team straight away saw the opportunity of owning Jelf shares," Alway said.
"From our perspective the deal's heavy share element ties them into what we're trying to achieve."
Getting serious
Alway said his firm had been discussing the acquisition with Beaumonts on and off for 16 months, and that the talks became serious this summer.
Alway and his management team including insurance chief executive Phil Barton were introduced to Bland by Purple Partnership managing director Les Brewin, who had traded with him while at RSA
"Phil and Simon got on really well and things snowballed from there," he said.
Buying Beaumonts continues a good December for Jelf. Last week it posted a 69% rise in earnings before interest, tax, depreciation and amortisation for its insurance business in the year to 30 September. At the beginning of the month it was named National Broker of the Year at the Insurance Times awards.