Company marks 10 years in business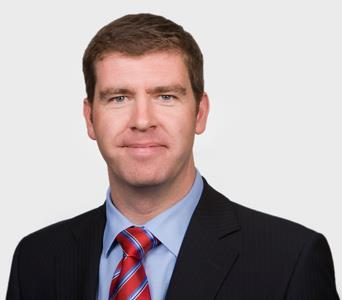 The affinity market is set to take off in a big way as big brands seek to harness the use of technology and utilise customer data to full effect.
That is according to Junction's managing director Peter Thompson, who was reflecting on the company's 10 years in business, during which time it has grown from being set up in 2002 by the BGL Group to fill a niche in the affinity space to establishing itself as the No.1 intermediary in the industry with more than 1.8m customers.
Among its key partners are the likes of M&S Money, RAC, the Post Office, HSBC, Lloyds TSB, Halifax, Santander and Barclays for which it provides insurance solutions for its customers and add value to its core business.
In 2009 the firm entered into a 5-year deal with RAC, extended its joint business framework partnership with Autotrader.co.uk for another 5 years and signed a new 5-year agreement with the Post Office to provide home and motor insurance.
A year later it acquired Bradford & Bingley's motor and home insurance business and last year it signed new 5-year deals with M&S Money and RAC and partnered with Halifax and Lloyds on the motor insurance side.
During the first year of its partnership with BISL Ltd-owned Bradford & Bingley home insurance business grew by 200%, while sales of motor insurance rocketed by 1,000%.
And Junction is eyeing up a string of new deals in the future.
Thompson, who has 25 years experience in the UK insurance industry, including 16 years at RSA in non-motor personal lines corporate partnerships, said the company had focused its core business of offering a tailored products and services for brands which are delivered to their customers through a number of channels.
Currently he estimates the affinity sector accounts for 12-13% or one-fifth of the overall personal lines market and he views the potential for growth.
"The current economic environment has been a massive shock to the financial services industry in the UK," he said.
"But the well trusted and respected brands such as M&S and RAC have really come through strongly because they understand the need to leverage the unique access they have to their customers and the information they have about them in terms of offering the best possible products and prices and for marketing purposes also.
"We are the only business in the UK that we are aware of that is able to use that information in real time."
Thompson said Junction has been able to be selective in choosing its partners and working with the top brands.
He said the firm also provides a top level of security to safeguard its partners' data.
During his decade in the field, Thompson has seen a stable market shift towards one which there is now a heightened level of customer expectation where innovation drives growth and produces cost and time efficiencies.
"People lead busy lives and have less time on their hands so if insurance is made easy, is reliable and delivers good value through the use of technology it can benefit them," he said.
"It is all about making general insurance more exciting and accessible for consumers."