Accountancy regulator to investigate KPMG's audit procedures at Lloyd's insurer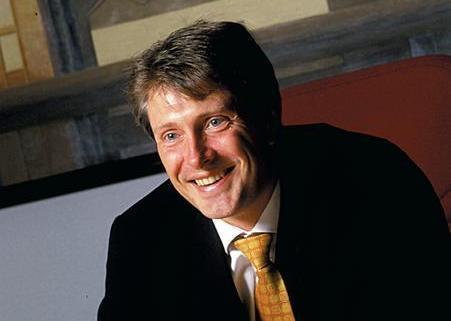 To read Insurance Times's 'pass notes' on the story, click here.
Lloyd's insurer Equity Red Star is at the centre of a fresh probe into its audit procedures launched by the UK accountancy regulator.
The Accountancy and Actuarial Discipline Board (AADB) revealed on Monday it was investigating KPMG's audit of the Lloyd's of London syndicate for the three years ending 31 December 2007, 2008 and 2009.
AADB is also investigating the conduct of actuaries including Deloitte, which advised Equity Syndicate Management Ltd, the managing agent and a corporate member of Lloyd's Syndicate 218, which trades as Equity Red Star.
The probe follows investigations by Lloyd's and the FSA.
It is the third time in two years that the authorities have looked into the huge losses that mounted under the leadership of Neil Utley, former chief executive of Equity's parent company IAG UK.
An AADB spokesman said the biggest punishment that could be handed out, depending on the outcome of an investigation, was to be struck off as an individual or for a firm to lose its audit licence.
KPMG, which has been the company's auditor for more than 10 years, said it would co-operate with the investigation.
KPMG said in a statement: "KPMG will co-operate fully with the AADB's investigation and is confident that its audit work in relation to the Equity Red Star syndicate met the relevant professional standards."
AADB said that its investigation had "particular reference to technical provisions" - in other words reserves.
A spokesman for Deloitte confirmed the company carried out actuarial work for Equity but added that it was confident about the quality of the work provided and would co-operate with the investigation.
In August 2010, the FSA launched an investigation into Equity over its reporting of bodily injury claims. Under the terms of the 'Skilled Persons Report' the company was required to appoint an independent body to review concerns about its corporate governance or system controls.
This followed parent company Insurance Australia Group's move to pump £206m into the firm two months earlier to deal with a surge in bodily injury claims, having incurred a £240m loss in 2010.
An FSA spokesman refused to confirm how far the investigation had progressed. He said a section 166 investigation was strictly a supervisory tool, but that did not rule out any enforcement action. "If we do ever pursue action against a firm then that can typically result in a fine, but that is not to make any comment about Equity Red Star itself," he said.
Lloyd's launched its own probe into Equity's losses, which resulted in the insurer being reprimanded for a series of reserving blunders and being ordered to pay £95,000 in costs.
The company also narrowly avoided a £1m fine by taking steps to improve its governance and co-operating with the investigation.
Equity admitted a charge of carrying out 'reserve reviews' and subsequent reserve releases without keeping adequate written records and informing its actuaries Deloitte.
It also revealed failing to keep its board properly informed about the adverse development of claims between 2007 and February 2010. The board for its part failed to insist on proper management information.
Separately, former IAG UK chief executive Neil Utley, who left the firm in 2010, faced the Lloyd's enforcement board in January to discuss his tenure.
John Josiah, a former senior underwriter at Equity, and Douglas Morgan, its former UK commercial director, also face separate disciplinary action from Lloyd's.
Lloyd's declined to comment on the outcome of this latest action.
Last month rating agency Fitch said IAG UK's remedial action – such as cutting back on aggregator business and unprofitable broker books – had been "broadly successful".
IAG group chief executive Mike Wilkins has consistently denied market speculation of an imminent sale of the UK arm. Wilkins announced in mid-2011 that the aim is to "break even in 2012" before returning to profitability.

Pass notes: Equity Red Star
What is the history behind Equity Red Star?
Equity Red Star began life as Equity Motor Policies - a Lloyd's syndicate - in 1946. The company is one of the largest personal lines syndicates at Lloyd's with £531m in gross written premium in 2011 and one million policyholders on its books.
How have IAG's UK business results been hit over the past two years?
Insurance Australia Group's UK business, the bulk of which is Equity Red Star, has dragged down its Australian parent's results over the past two years. Heavy reserve charges for bodily injury claims hit the UK insurer hard as it reported a £216m loss for the year to 30 June 2010. Chief executive Mike Wilkins has come under fire from Australian analysts for the performance of IAG's UK business, and faced pressure to sell it, but he has, however, remained committed to fixing the business.
How is the company bouncing back now?
In recent times IAG's UK business has significantly improved, cutting its losses to A$7m (£4.7m) for the six months to 31 December 2011, versus a A$119m loss for the corresponding period in 2010. The company has almost reached break-even according to Wilkins, after reshaping its book and improved underwriting and claims disciplines delivering growth benefits.